Jaime Pressly Pregnancy: 'Mom' Star Shows Off Baby Bump [PHOTO]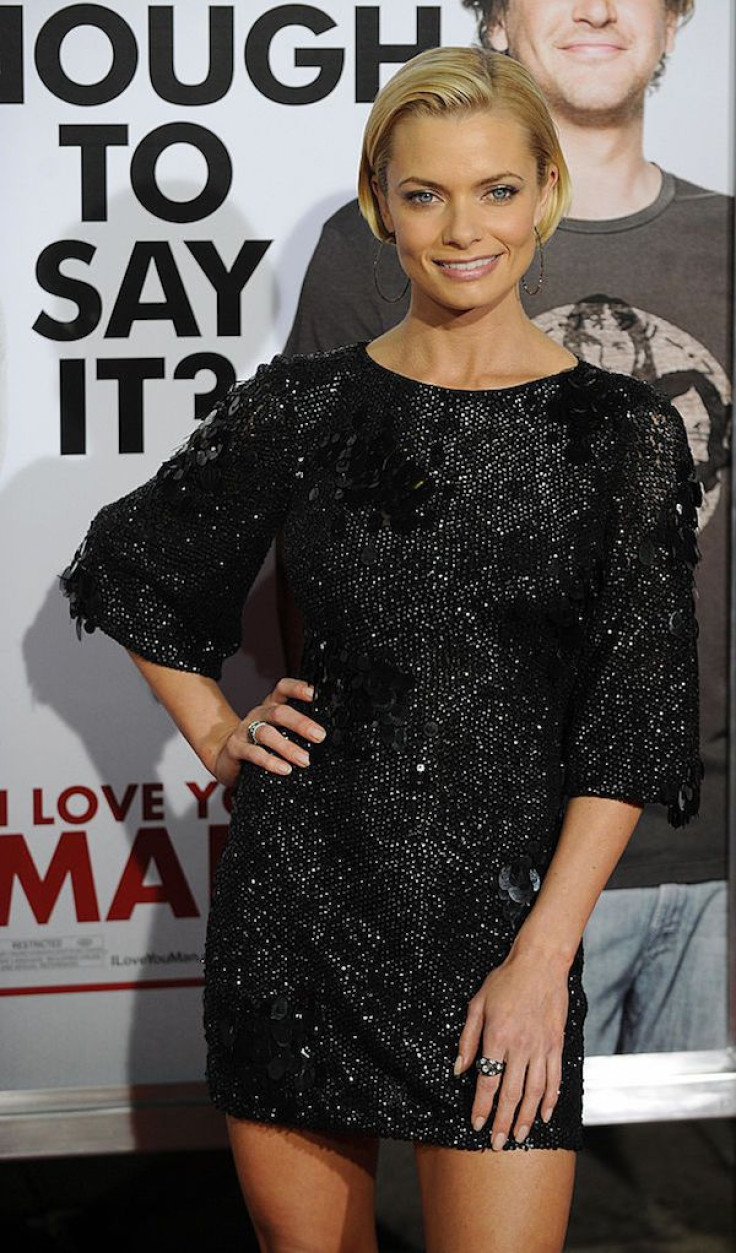 Jaime Pressly happily flaunted her baby bump on social media in the wake of her reunion with good friend and "Mom" co-star Allison Janney. The 39-year-old actress-model also cheered on some of her pals prior to the Tony Awards 2017.
On Sunday, Pressly took to Twitter to share a black and white snap of her heartwarming reunion with Janney. In the photo, the two actresses can be seen smiling for the camera while embracing each other. Also visible in the picture is Pressly's huge baby bump.
Pressly revealed in the caption that she went to see Janney and the entire cast of "Six Degrees of Separation" on Broadway. She even complimented the entire cast of the musical, saying they blew her away with their performance. Pressly, of course, did not forget to praise her dear friend and noted that Janney is one of the "GREATS of all time!"
In a follow-up tweet, Pressly uploaded another black and white photo. This one shows her and Janney looking up to the camera while flashing big smiles. She also included another picture in this tweet, and it shows her touching her baby bump while standing beside "Straight Outta Compton" and "Walking Dead" actor Corey Hawkins. Pressly wished Hawkins and the cast of "Six Degrees of Separation" all the best for the Tony Awards.
READ: Jaime Pressly's house burglarized
Pressly's shoutout to her Broadway friends came after it was revealed that Janney did not get a nomination for this year's awards ceremony despite getting rave reviews for her portrayal of Ouisa, a role that was previously played by Stockard Channing, Patricia Hodges and Kelly Bishop in the '90s run of the musical.
Meanwhile, Pressly broke the news of her pregnancy just four days ago. In an Instagram post, the "My Name Is Earl" alum revealed that she's pregnant with twins alongside a photo of her holding a pregnancy kit. She noted in the post that this is big news for her family, considering that her son, Dezi, will now be a big brother to two siblings.
Pressly is currently expecting twins with boyfriend Hamzi Hijazi. She had son Dezi with ex-fiancé Eric Calvo. She was previously married to lawyer Simran Singh from 2009 to 2011, according to Us Weekly.
© Copyright IBTimes 2023. All rights reserved.