Jake Gyllenhaal Recalls Brad Pitt Encounter While Filming 'The Good Girl' With Jennifer Aniston
Jake Gyllenhaal recalled meeting Brad Pitt while working on "The Good Girl" in 2002, which featured a lot of racy scenes between him and Jennifer Aniston.
The actor revealed in an interview for W Magazine's Best Performances issue that he felt anxious about his first encounter with his co-star's then-husband, saying he was "starstruck" seeing Pitt in the flesh.
"I remember putting my hand out to shake his and accidentally hitting the door," Gyllenhaal recalled. "He said, so confidently and kindly, 'Well, you have another one. It's all right.' He was very, very, very sweet to me, and it was actually a really lovely exchange. But yeah, I was starstruck."
Gyllenhaal appeared on The Howard Stern Show in October 2021, during which he admitted he had a crush on Aniston while shooting "The Good Girl."
"Oh yeah, it was torture," he said at that time. "But it was not torture. Come on, it was a mix of both."
He also confessed that his love scenes with Aniston were "awkward" because there were about 30 to 50 people watching them. He explained that filming their intimate scenes felt "oddly mechanical," saying, "It's a dance, you're choreographing for a camera. You can get in it but it's like a fight scene. You have to choreograph those scenes."
Aniston was halfway through her marriage with Pitt when she worked with Gyllenhaal on the film. After their split in 2005, she moved on with Justin Theroux. They tied the knot in August 2015 but separated in February 2018.
Meanwhile, Pitt was declared legally single in April 2019 amid his split from Angelina Jolie, with whom he shares six children — Maddox, 20, Pax, 18, Zahara, 17, Shiloh, 15, and twins Knox and Vivienne, 13. It was then that he rekindled his friendship with Aniston.
The "Friends" star then opened up in June 2021 about her relationship with her ex-husband after teaming up for a virtual table read of "Fast Times at Ridgemont High."
"Brad and I are buddies, we're friends. And we speak, and there's no oddness at all, except for everyone that probably watched it and was wanting there to be, or assumed there to be," she said on The Howard Stern Show.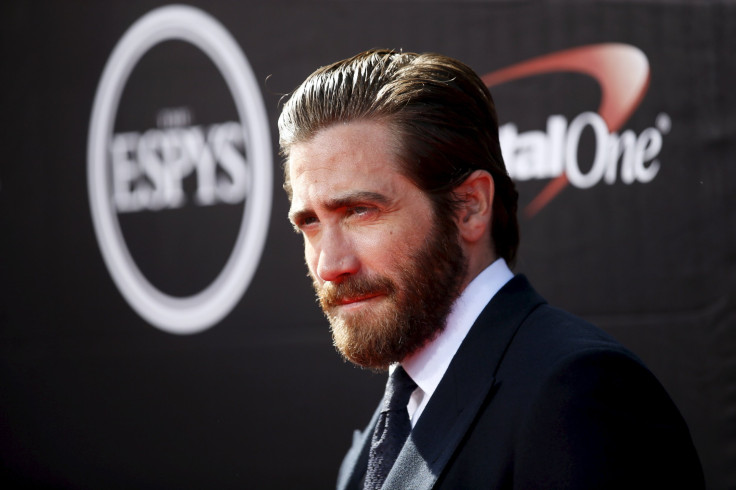 © Copyright IBTimes 2023. All rights reserved.