Jake Paul Exits Disney's 'Bizaardvark' After Getting New Gig At Loton Corp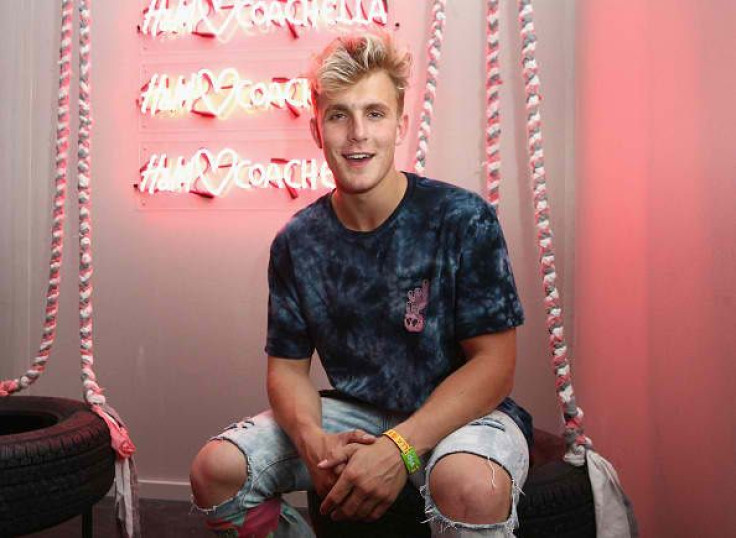 Jake Paul and Disney are parting ways as the YouTuber joins Loton Corp.
On Monday, Disney confirmed that Paul, 20, was leaving their sitcom "Bizaardvark." The star was part of the show over the past two years as Dirk Mann. Unfortunately, his role was dropped. "We've mutually agreed that Jake Paul will leave his role," Disney Channel spokesperson told Us Weekly. "On behalf of the production company, the cast and crew, we thank Jake for his good work on the TV series for the past 18 months and extend our best wishes to him."
READ: Jake Paul inspired Shay Carl's cam girl to join the vlogging bandwagon
Paul also confirmed the news to his followers on Twitter. The star explained that it was a mutual decision for him to leave the show because he has outgrown the channel. He wanted to move forward with his career and do more adult acting roles in the future. He added that he loves his castmates and will continue to support Disney.
After Paul made his exit from "Bizaardvark," he landed a new gig right away. He will join Loton Corp's "LiveXLive" as a contributing editor together with Andrew B. Bachelor, a.k.a. King Bach, and Amanda Cerny. The trio is expected to create original content and viral promotions for their millennial audiences, Deadline reported.
"I love music, my followers love music, and I know LiveXLive is the ultimate home for the live music experience," Paul said of his new job. "We're going to bring great comedy and great music together like no one else is doing, and we'll have incredible access and resources to do it."
In other news, Daily Mail reported that Disney may have dropped Paul after he terrorized his neighborhood. The YouTuber is a popular prankster, but while his followers enjoy his pranks, his neighbors do not. In one of his videos, his fire stunt involved burning furniture in his pool where the flames reached the height of his home. The star also threw rowdy parties and publicized his address, leading his legions of fans, whom he calls "Paulers," to show up outside his home. This obviously did not sit well with the people who live close by.
"It used to be a really nice, quiet street and now [it's] just this, like, war zone," Mytan Dahal told KTLA. "We're families here and we're more than happy to have them live here if they're respectful of their neighbors, but they're not."
What's your take on Paul and Disney parting ways? Are you happy that he has found a new gig right away? Drop a comment below.
© Copyright IBTimes 2023. All rights reserved.