James Bond 'Spectre' Clips Shown In New 'Writing's On The Wall' Theme Song Music Video [WATCH]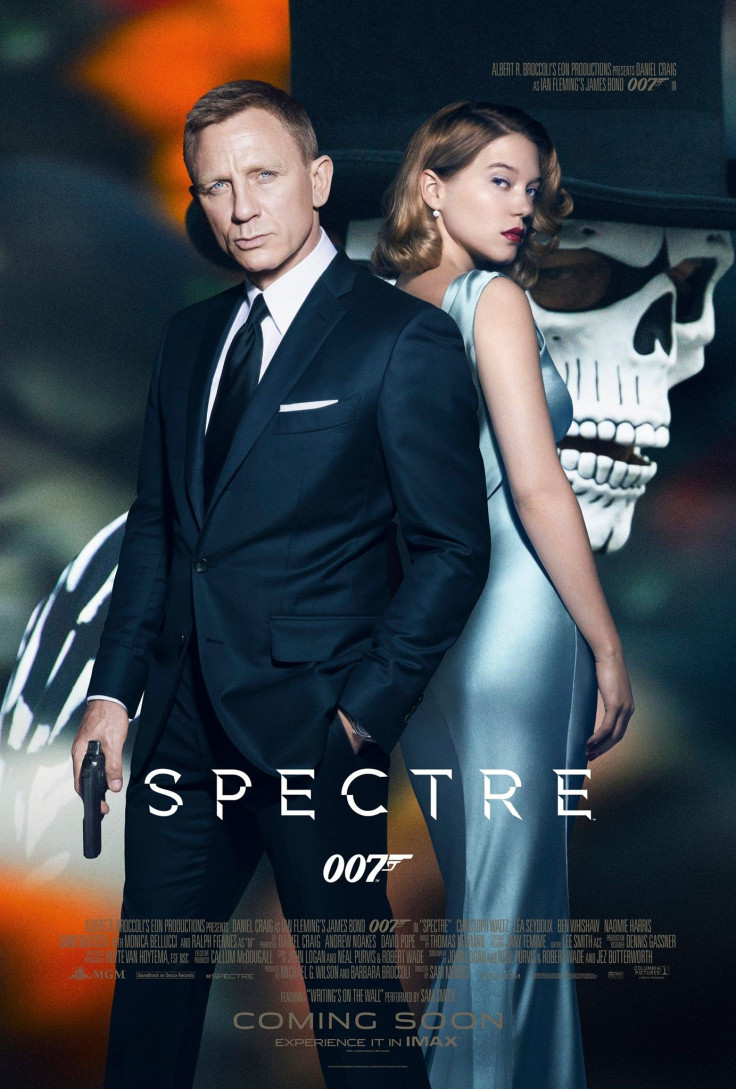 Fans of James Bond are a month away from seeing the British super spy return to the big screen in "Spectre." Until the film is released in theaters, Bond lovers can see clips of the new film scattered throughout the music video for Sam Smith's new Bond theme song, "Writing's on the Wall."
Smith's "Writing on the Wall" picks right up where Adele's "Skyfall" left off, as far as a strong vocal performance goes. The 23-year-old sings as if it's from the perspective of Bond. With lyrics like "I'm prepared for this/I never shoot to miss/But I feel like a storm is coming" and talks about risking it all because "the writing's on the wall."
According to Entertainment Weekly, the video was filmed in Rome, Italy, and was directed by Luke Monaghan. Clips of Bond (Daniel Craig) with new Bond girls Monica Bellucci (Lucia Sciarra) and Léa Seydoux (Madeleine Swann) are shown, as well as a quick look at the new villains Franz Oberhauser (Christoph Waltz) and Mr. Hinx (Dave Bautista). In between the clips, Smith can be seen singing in front of a line a caskets covered with England's flag, a pile of rubble and on rocks near a beach overlooking a clouded sky.
Watch the full "Writing's On The Wall" music video below:
The song can be heard in the opening credits of "Spectre." Smith told 007.com in September that he's honored to perform the song and considers it one of the highlights of his career.
"I am so excited to be a part of this iconic British legacy and join an incredible line up of some of my biggest musical inspirations. I hope you all enjoy the song as much as I enjoyed making it," he said.
"Writing's on the Wall" became the first ever James Bond theme to reach number one on the U.K.'s Official Top 100 Singles Chart, according to Billboard. The next closest is Adele's "Skyfall" (2012) and Duran, Duran's "A View To A Kill" (1985), which both reached No. 2 on the chart.
James Bond "Spectre" hits theaters Nov. 6.
© Copyright IBTimes 2023. All rights reserved.