James Foley Murder: Slain Journalist 'Put Himself... First In Line' To Save Other Hostages, Says Brother Michael Foley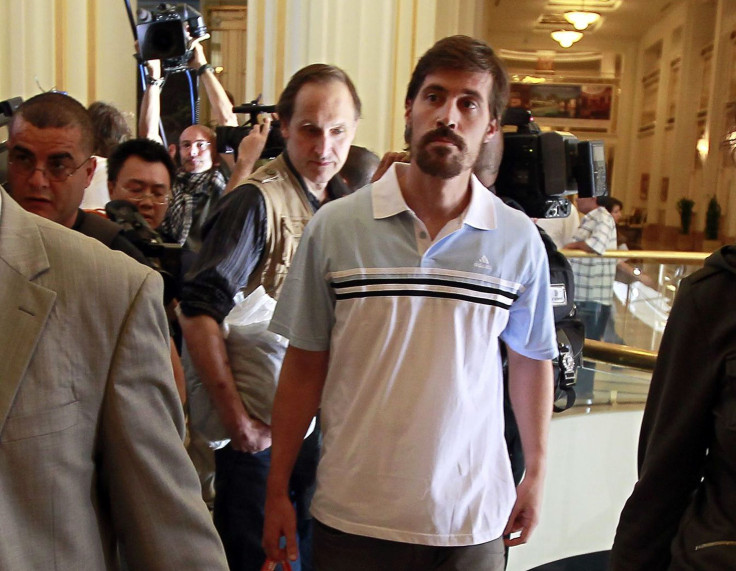 Michael Foley, the brother of slain American journalist James Foley, said he may have volunteered for execution to save the lives of his fellow hostages, the Telegraph reported. A video was released by the Islamic State Tuesday showing the beheading of the freelance journalist. Michael Foley said his elder brother "no doubt" sacrificed his life to save many, as "he's always been that way."
The Islamic State, formerly known as the Islamic State of Iraq and Syria, or ISIS, sent an email message Aug. 12 threatening the life of Foley, who went missing in northwestern Syria in November 2012. It told his family the U.S. will "pay a price" for airstrikes targeting the militant group in Iraq, "the first of which being the blood of the American citizen James Foley." Michael Foley said Friday the U.S. could have done more to save the kidnapped journalist.
"[He] truly cares more about others than himself. I think he was probably the strongest and most prepared for it. God forbid there's others. But you can see just from the clips, from the video, he wasn't afraid," the Telegraph Friday quoted Michael Foley as saying. Michael Foley also said he is "certain that he put himself in a position to be first in line [among the captives to be killed], and he wanted us to be strong. And that is the message that he was sending, without sending it," CNN reported.
The Islamic State previously had demanded about $132 million in ransom from the Foley family and the online publication with which the freelance journalist worked, GlobalPost. The Telegraph said experts who analyzed the message sent to the family said it may have been sent by John, a British national who is believed to have decapitated the journalist.
"I really, really hope that in some way Jim's death pushes us to take another look at our approach, our policy to terrorist and hostage negotiations, and rethink that," Michael Foley, 38, told Yahoo News. And his sister Katie Foley, 26, said: "I don't even know how a human being can even have that fierce and intense hate for someone else. I don't even understand where that type of hate comes from."
Foley's parents also reportedly said they watched the video of their son's final moments, because "we just needed to know."
© Copyright IBTimes 2023. All rights reserved.