James Franco Lawsuit Reaches Settlement With Students Who Alleged An 'Orgy Type Setting'
An initial agreement was reached Saturday in the 2019 sexual misconduct lawsuit against actor James Franco filed by students claiming he created an "orgy type setting" in his fimmaking classes.
Sarah Tither-Kaplan and Toni Gaal, who are former students of Franco's Studio 4 in Los Angeles, have agreed to drop the civil lawsuit and their claims of sexual misconduct pending final approval of the settlement, according to FOX News.
The two sides filed joint status reports on Feb. 11, but word of the pending deal was announced Saturday by the plantiffs' attorneys. There was no immediate comment from Franco's lawyers or partners at Studio 4, which he operated from 2014 to 2017.
The settlement has been in the works for a few months, but few details have been released about what it all entails. Any monetary aspects of the settlement haven't been disclosed.
In their suit, the women accused Franco of pushing his students, including them, to perform explicit sex scenes on camera in an "orgy type setting" as part of his master sex scenes class, according to Associated Press.
The lawsuit alleged that Franco "sought to create a pipeline of young women who were subjected to his personal and professional sexual exploitation in the name of education" and that those who went along with his direction would land roles in the "Pineapple Express" actor's films and upcoming projects.
The #MeToo movement was very present in Hollywood and the rest of the country in early 2018 and into 2019, when the two came out with charges against Franco. Tither-Kaplan announced the allegations after Franco won his 2018 Golden Globe, even though she had previously explained how thankful she was to have worked under the actor.
After the allegations came to light, the 42-year-old denied all allegations on "The Late Show With Steven Colbert," but also said: "If I've done something wrong, I will fix it. I have to."
Franco is best known for his roles in 'The Interview," "127 Hours," "Spring Breakers" and "The Disaster Artist."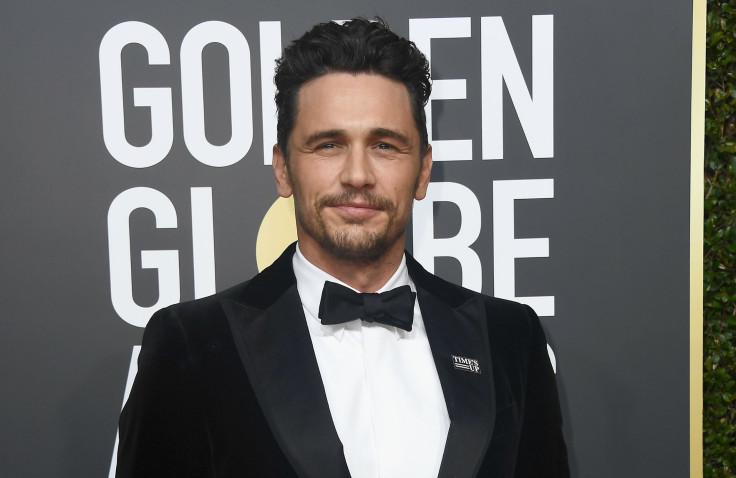 © Copyright IBTimes 2023. All rights reserved.