Jamie Lynn Spears Misses 'Zoey 101' Reunion: 'I'm Lame'
A "Zoey 101" reunion happened Monday night and Zoey herself wasn't there.
Cast members from the famous Nickelodeon series reunited after 11 years since the show ended for a night out. Surprisingly, Jamie Lynn Spears, who played the lead Zoey Brooks, "fell asleep" and wasn't able to attend.
Sean Flynn, Paul Butcher, Christopher Massey, Victoria Justice and Matthew Underwood all took to social media to share some moments from their reunion dinner. They gave a shoutout video and addressed their MIA co-star, Spears.
Spears posted an Instagram update of the video that included a screenshot of the multiple missed FaceTime calls from her co-stars.
"Hi Jamie Lynn, we miss you, we wish you could be here, and we wish to see you soon," the stars said in the video. They then sang the "Zoey 101" theme song, "Follow Me."
"Not only did I miss the reunion, but I also missed the FaceTime, because I'm lame and fell asleep…. thank y'all for the video and hope to see y'all very soon," Jamie Lynn wrote in her response post.
"This video makes me so happy. 'Zoey 101' was such a big part of my life & reuniting with these people was special," Victoria Justice tweeted. She said that it felt like nothing had changed and that it was like she was a teenager again filming the show that changed her life and "touched so many people."
Fans have been ecstatic and feeling nostalgic over the cast's updates.
One Twitter user said that her 10-year-old self was crying while watching the updates.
Another fan tweeted and said that they have never screamed so loud out of happiness.
Rumors recently began storming the internet that a "Zoey 101" reboot could be happening. The stars of the show have already taken the time to post about the rumor in question.
"Zoey 101 reboot??" Massey tweeted.
Spears also posted an Instagram update that included a series of screenshots featuring articles on the rumored reboot.
"Yo, @nickelodeon have your people call my people #Zoey101," she captioned her post.
"Wanna see it happen?" Underwood tweeted and told fans to hashtag #Zoey101 and #Zoey101Reboot all over social media. "Blow it up, peeps. Blow it up.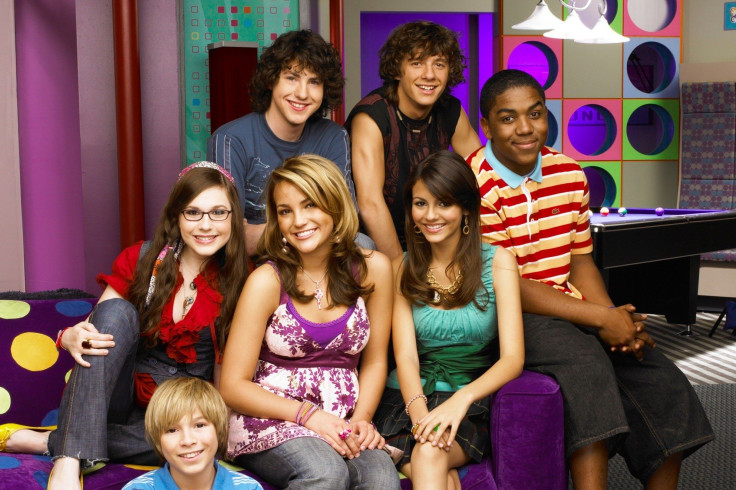 © Copyright IBTimes 2023. All rights reserved.