Jana Kramer On First Thanksgiving Without Kids After Mike Caussin Split: 'My Heart Hurts'
KEY POINTS
Jana Kramer posted an emotional message on Instagram on her first Thanksgiving without her kids
Kramer also shared a video of herself crying on the couch at her Nashville home
The actress and her ex-husband Mike Caussin share daughter Jolie, 5, and son Jace, 2
Jana Kramer is opening up about what it's like to celebrate her first holiday without her children.
In an emotional Instagram post Thursday, the country singer, 37, detailed her struggles as a single mom this Thanksgiving after splitting from Mike Caussin, 34. The former couple shares daughter Jolie, 5, and son Jace, 2, who appear to be spending the holiday with the retired NFL player this year.
"Happy thanksgiving [black heart emoji]. I'm beyond thankful for my beautiful babies," Kramer wrote alongside a photo of herself holding hands with her kids and two snaps of Jolie and Jace. "My heart hurts not being with them today and I have a feeling whether it's the first holiday apart or the 30th there will always be an ache in the heart."
Despite struggling with being away from her children on Thanksgiving, Kramer still had a lot to be thankful for.
"BUT How grateful and thankful I am that I'm their momma," she wrote, before adding a message for those going through a similar situation, "Thinkin' of all the others that are having a 'first' holiday of loss or missing or just a difficult time. Let it out and then let's eat and drink our feelings."
Many of the "One Tree Hill" alum's celebrity pals and followers sent her love in the comments section, with some saying that they could relate to how she's feeling.
"Happy Thanksgiving. What precious angels He has blessed you with," former "Bachelor" star DeAnna Stagliano commented.
"It's my first without my kids also. My family isn't celebrating today so I'm just chilling at home today. It's definitely lonely," wrote one follower.
"It never gets easier splitting the time. It just becomes manageable. Sending you extra hugs today! Where's the wine? We all deserve a bottle...I said what I said," a third Instagram user wrote with a laughing emoji.
Kramer filed for divorce from Caussin in April after five years of marriage. They finalized their divorce three months later. She has custody of their kids 240 days a year, while Caussin gets them the other 125 days.
Earlier in the day, Kramer posted on Instagram Stories a video of herself crying on the couch at her Nashville home. She said to the camera through tears that though she knew it was going to be "tough" celebrating her first Thanksgiving without her kids, the "rainy weather outside is not helping."
The singer then pointed to the tears rolling down her cheeks and said, "I'm going to finish this, go for a run and count my blessings because there's a lot to be thankful for. But I also think it's OK to feel the feels … The holidays aren't always easy for everyone, especially if you're having a first."
Kramer has been open about the emotional toll of being a single mom. During a previous interview with Us Weekly, she shared that though she will be spending Christmas with her children this year, she already dreads being away from them during holidays in the coming years.
"I can honestly barely talk about it without getting emotional. It's going to be rough," she told the outlet. "Next year I can't even think about not having them on Christmas Eve night. Instead of, kind of, future tripping, I'm like, 'OK, just take it day by day.'"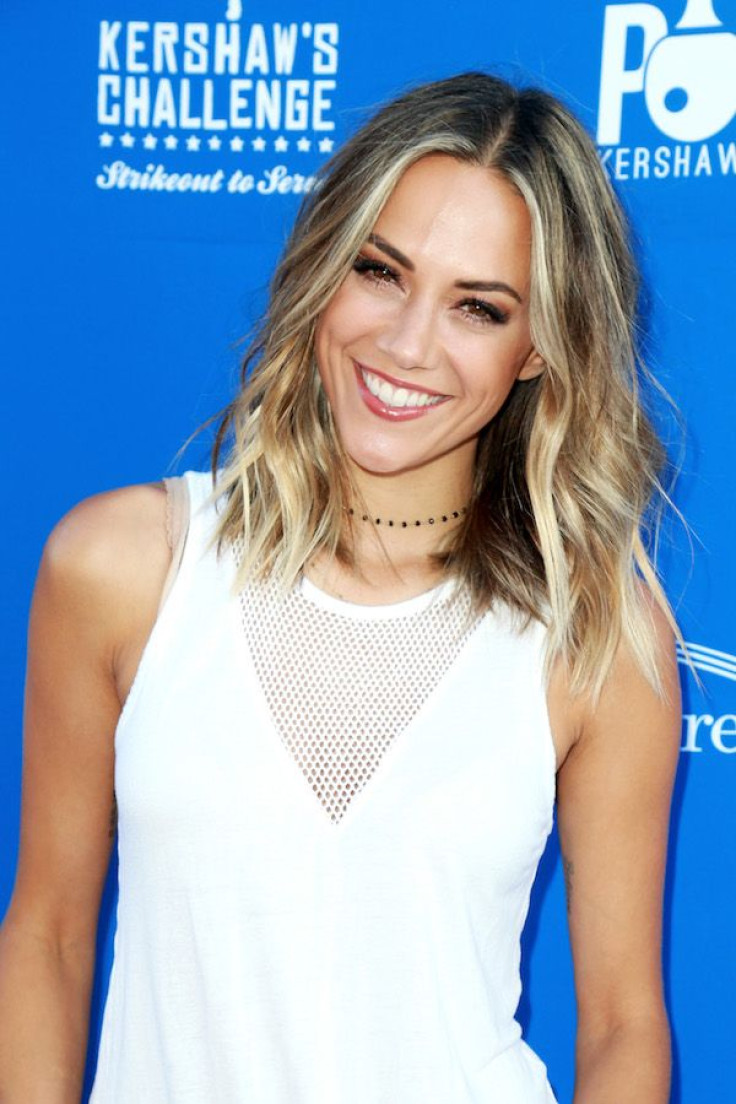 © Copyright IBTimes 2023. All rights reserved.
FOLLOW MORE IBT NEWS ON THE BELOW CHANNELS