Jane Fonda To Receive 'Women In Motion' Honor At Cannes; Promotes Netflix Show 'Grace And Frankie' On 'Ellen DeGeneres Show'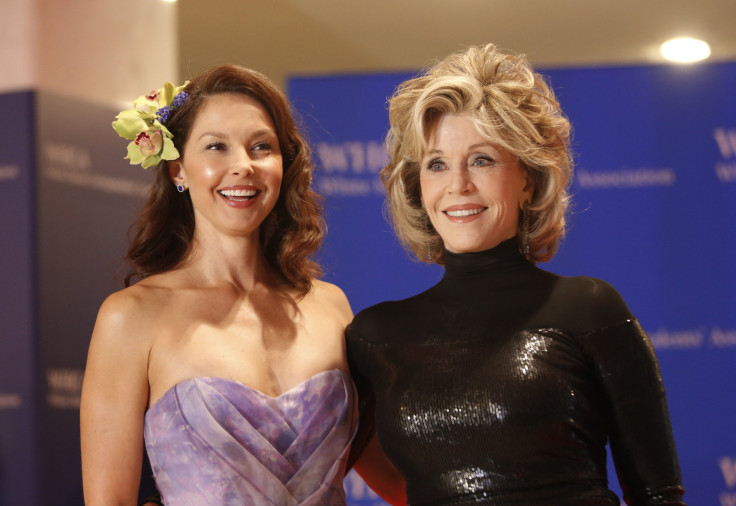 Two-time Oscar winner Jane Fonda will receive a special "Women in Motion" award, recognizing her professional achievements and commitment to peace, women and equality. French luxury and lifestyle company Kering will present the honor Sunday at the Cannes Film Festival in France. Fonda regularly attends the festival as a brand ambassador for L'Oréal Paris, WWD reported.
Fonda will collect her award at the presidential dinner co-hosted by François-Henri Pinault, chairman and chief executive officer of Kering, new festival president Pierre Lescure and festival artistic director Thierry Frémaux. The actress was chosen for her film career as well as her work with organizations including the United Nations Population Fund, for which she is a goodwill ambassador, and nongovernmental groups like the Women's Media Center and V-Day, a global activist movement to end violence against women and girls.
The Women in Motion program aims to celebrate the contributions of women to cinema. It will also honor American independent producer Megan Ellison, who has produced several films, including the Oscar-nominated "Zero Dark Thirty," "American Hustle" and "Foxcatcher." The event will also pay homage to Olivia de Havilland, who was the first woman to head the Cannes jury in 1965. The 98-year-old "Gone with the Wind" star lives in Paris.
"These three industry talents have all contributed to shaping the contemporary film industry and will remain touchstones for years to come," Kering said. From next year, the Women in Motion program will feature two awards. It will include one award for significant contribution to women's rights, while the other one will be handed to a talented young female director, the group added.
Meanwhile, Fonda appeared on "The Ellen DeGeneres Show" on Thursday to promote "Grace and Frankie," her new Netflix series with Lily Tomlin that premiered May 8. Fonda, 77, played a game with DeGeneres called "Never Have I Ever." Fonda, who was married three times, hinted at her exciting romantic life with her first answer.
For any questions/comments on the article, you may contact the writer at: barnali.ibt2015@gmail.com.
© Copyright IBTimes 2023. All rights reserved.