Veterans Boycotting 'The Butler' Over Jane Fonda's Portrayal Of Nancy Reagan
A new controversy has driven a vocal group of American military veterans to boycott the new hit film "The Butler," which led ticket sales over the weekend, bringing in a cool $25 million.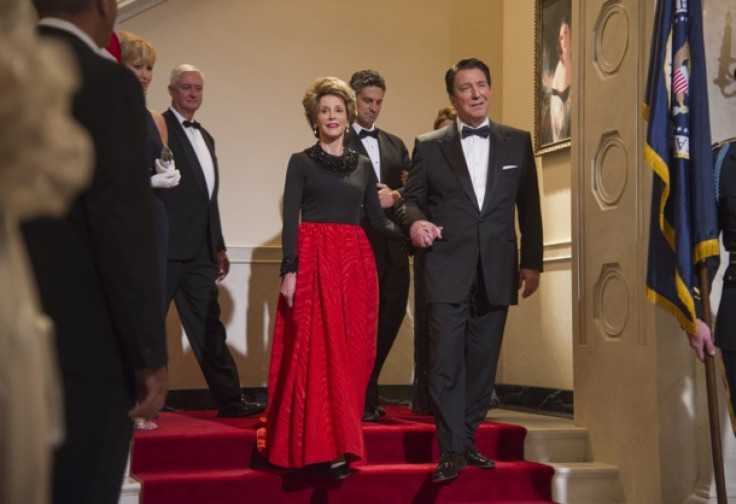 The dispute centers around director Lee Daniels' decision to cast ultra-liberal Jane Fonda to play former first lady Nancy Reagan in the movie, which tells the story of Cecil Gains, a black man who served in the White House under eight presidents.
Fonda was famously condemned by thousands of veterans, service members and ordinary Americans when she toured North Vietnam in July 1972, viewing areas of Hanoi damaged during the ongoing Vietnam War, meeting with American prisoners of war, and even posing with a Viet Cong anti-aircraft gun.
She has since apologized for some of her actions, but service members and veterans say that the anti-war activist has not fully atoned for them, and she has fanned the flames of the controversy by wearing a shirt to a promotional event for the film last month bearing her "Hanoi Jane" nickname and saying that vets criticizing her role in the movie should "get a life."
Fonda roused even more ire with an inflammatory statement to the Hollywood Reporter about the issue, which went viral among people who see her as a traitor and liberal blowhard. "If it creates hoopla, it will cause more people to see the movie," she said, adding, "I figured it would tweak the right. Who cares?"
Veterans groups are now boycotting the film, arguing that Fonda's portrayal of Reagan desecrates the conservative icon's legacy and demonstrates a lack of sensitivity on the part of both Daniels and Fonda.
One of the leading voices in the movement against "The Butler" is Larry Reyes, a Navy veteran who founded the popular "Boycott Hanoi Jane Playing Nancy Reagan" Facebook page. He has spoken out repeatedly about the casting choice, which he considers to be disrespectful and ill-intentioned.
"Growing up in a military family, I heard my father and uncles talk about what Jane did, so from an early age I knew about her history with the war and how upset veterans were about it. … When I heard she was going to play such a well-liked and highly respected president's wife, it got to me," he said in an interview, according to Fox News. "They [the filmmakers] knew by picking Jane for the part they were going to stir up some stuff. I'm not a conservative or a liberal, I'm an American. And that was a slap in the face."
It appears that the movement has been somewhat successful in its goal of informing Americans about Fonda's actions in Vietnam, in that even a sizable number of nonveterans have written to Reyes, stating that they will boycott the film and Fonda's other movies.
"I love this page. I'm 22, and I never knew Jane Fonda did what she did during the Vietnam War," wrote Facebook user Elizabeth Lingo. "I used to like some of her movies. I won't watch any movie she's in now, including The Butler. ... I support our veterans."
Fonda, for her part, has said that political leanings should be left out of casting decisions, including Daniels' decision to have her play Reagan.
"The idea that I could play Nancy Reagan in this movie directed by Lee Daniels was just too much to resist. I thought it would be fun to play her," Fonda said in an on-set interview about her role in the film. "I know people say, 'Oh my gosh, you know, Jane Fonda is playing Nancy Reagan,' but ... I don't think that whatever differences there might be in our politics really, really matters. As an actor, I approach her as a human being, and I happen to know that she's not unhappy that I'm playing her."
© Copyright IBTimes 2023. All rights reserved.