'Jane The Virgin' Season 3 Spoilers: Jamie Camil Talks Rogelio's New Romance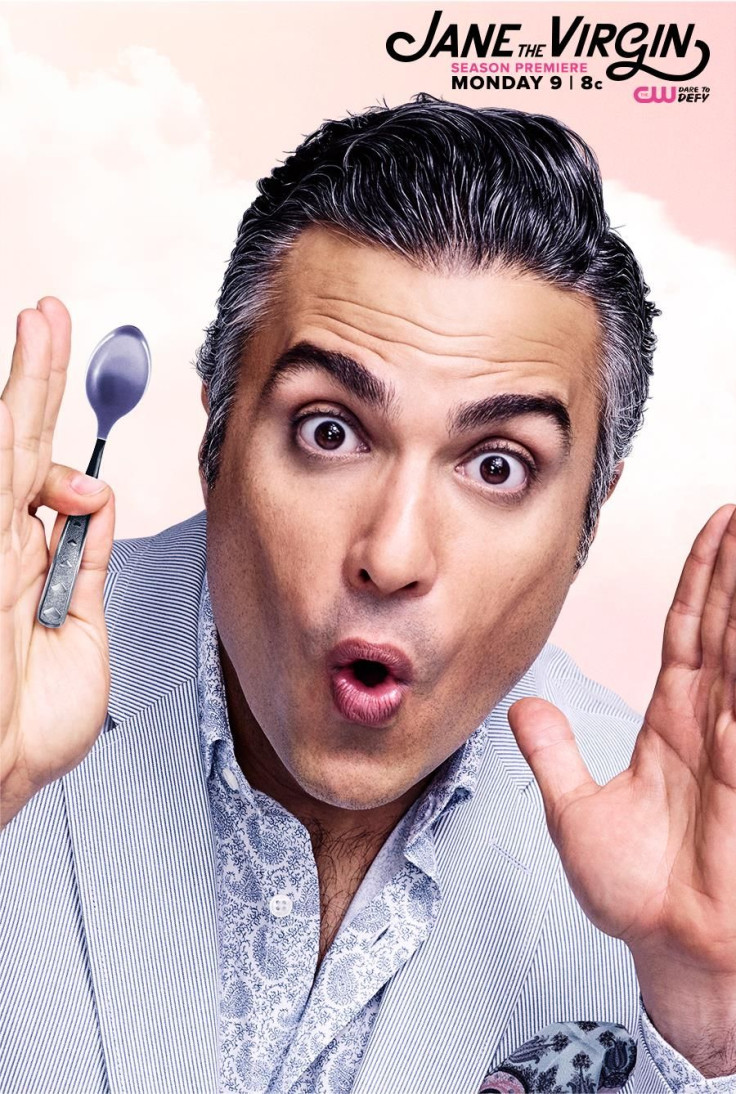 It's hard not to fall in love with Rogelio Dela Vega (Jamie Camil) from "Jane the Virgin." Not only is he exceptionally handsome (he'll be the first one to tell you so), but he's also an equally talented actor who would do anything to protect those he loves.
Unfortunately for Rogelio, he hasn't been the luckiest guy around when it comes to love. He's had a failed marriage, and the love of his life - Xo Villanueva (Andrea Navedo) - dumped him because of their different views regarding kids.
So this Season 3, Rogelio will seek the help of Darcy Factor (Justina Machado) - a professional matchmaker.
"The character of Rogelio, Jaime's character, comes to meet up with me because he's looking for somebody and then little things happen between Jaime and I," Machado told ET, adding that "there might" be some romance blossoming between the two.
"The relationship between her character and mine will be funny, as you could expect and it's gonna be great," Camil added.
Deadline earlier reported that Darcy is "an all-business brassy, formidable and likes-to-be-in-control matchmaker whom Rogelio goes to see about finding a woman."
Darcy is very protective of her female clientele, so she enforces strict rules about her dating services. But, Rogelio being Rogelio, he breaks a couple of her rules right away. Darcy couldn't resist the telenovela star and gives him another chance or two, until later coming up with an interesting proposition.
"Jane the Virgin" has a lot of interesting guest stars this season. They already had Gloria and Emilio Estefan on the show as Rogelio's best friends. But aside from the Estefans and Machado, "Gossip Girl" alum Kelly Rutherford has also been cast as one of the show's guest stars. According to People, she will be playing a high-profile publisher who hires Jane as her second assistant.
"Jane the Virgin" Season 3 airs every Monday at 9 p.m. ET on The CW.
© Copyright IBTimes 2023. All rights reserved.