'Jane The Virgin' Season 4 Spoilers: Are Jane And Rafael Really Endgame?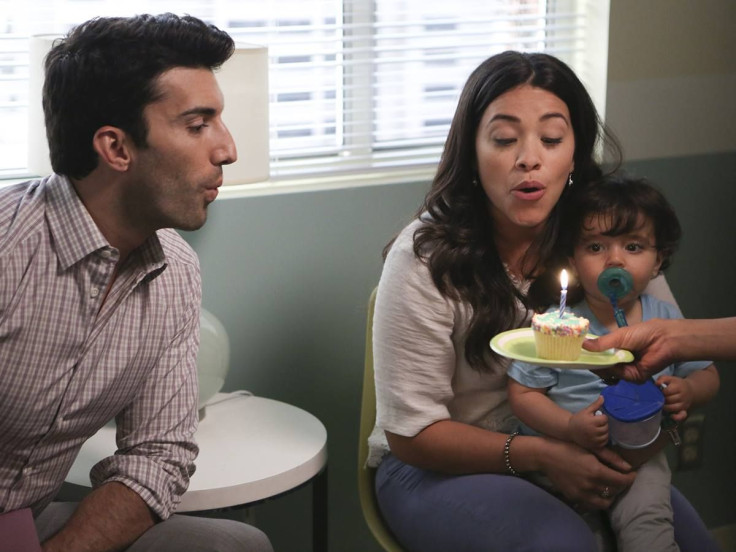 When "Jane the Virgin" first started, Jane Gloriana Villanueva (Gina Rodriguez) was torn between two great guys: Michael Cordero (Brett Dier) and Rafael Solano (Justin Baldoni). It was really a toss-up between the two, and Jane had a tough time choosing between them. But in the end, her heart told her to go for Michael, and she did.
But after getting married, fate threw them in for a loop when Michael suddenly died. Rafael was there for Jane all along, and they even developed a wonderful friendship as co-parents of their son, Mateo. But when Rafael fell back in love with his ex-wife Petra (Yael Grobglas), the timing could not have been worse because Jane's heart glowed for Rafael once again.
READ: "Jane the Virgin" Narrator identity to be revealed during final episode
"Jane the Virgin" is a telenovela after all, so maybe Jane and Rafael are truly the endgame of the series. Rodriguez even hinted so when she posted a throwback video on her Instagram showing Jane and Rafael's first dance.
Baldoni also gave fans some hope earlier that Jane would live happily ever after with Rafael. "There's a chance they could be endgame," Baldoni told Hollywood Life of his character and Jane. "But I mean, I don't know. We'll see. There's a few more years left."
He quickly added, "But at the end of the day, I think the two could very well seem meant to be. They've had a lot of challenges, and we'll see. If it's what the fans want, then maybe it's possible. I don't know what the show creator has in mind."
Show creator Jennie Snyder Urman is not revealing what her endgame plans are, but she told Entertainment Weekly that the ups and downs of Jane's romantic life are all part of her big journey. She might have lost the love of her life abruptly, but that does not mean she won't learn to love again.
"What I want to see in the back half of the series is how she regains some of that optimism, some of that love, and starts to believe in romance again and how it's different from what she first thought it was, so we're going to get into that and how does Jane believe in magic again," she explained.
"Jane the Virgin" Season 4 will return on Oct. 13. at 9 p.m. EDT.
© Copyright IBTimes 2023. All rights reserved.