'Jane The Virgin' Season 4 Spoilers: Rafael To Find A Job, Move In With Jane?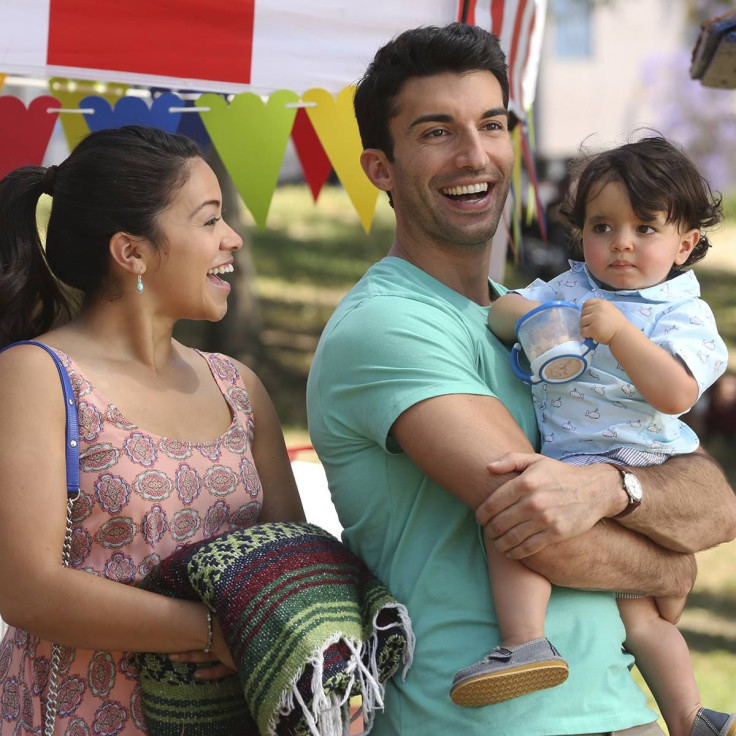 It wasn't a wise move for Rafael Solano (Justin Baldoni) to have a spat with his sister Luisa (Yara Martinez) because she is now on a warpath and doing everything she can to destroy Rafael's life. She started by taking over his company and cutting off his finances, but her revenge will not stop there.
When "Jane the Virgin" Season 4 returns, show creator Jennie Snyder Urman told Entertainment Tonight that Rafael is going to be left penniless and dependent on his baby mama Jane Gloriana Villanueva (Gina Rodriguez).
READ: 'Jane The Virgin' Season 4 moved to Friday time slot: find out why
"Rafael is really focused on getting his money back and at a certain point, Jane's going to have to deal with what's going on," Urman teased. "He doesn't have a lawyer, he doesn't have anything. Luisa's going to freeze his cards, he's going to spend a little bit of time at the Villanueva house, taking 45-minute showers - they have one bathroom and he just doesn't get it. He's never lived [without] money, so that opens up a whole avenue of storytelling for us."
Since Jane received money from her book advance, the tables have turned and she suddenly has more money than Rafael. Given his dire financial situation, things might not be so easy for the former couple to get back together.
At the same time, Adam (Tyler Posey) has returned in Jane's life. Urman told TV Line that they're going to be spending a lot of time together and even work on a project since he's an illustrator. She described Adam as "much more of a daredevil, which is trying for someone like Jane, but also exciting." "Jane has had a lot of weight on her shoulders, and this is somebody that's going to be reminding her a bit that she's 27 years old," said Urman.
However, Adam is going to have some competition because Rafael is "still in it" for Jane's heart. "Jane and Rafael is always going to be a major part of the show," she said.
Meanwhile, Urman said in a separate interview with Deadline that adding Adam to the mix of characters will not actually form another love triangle. "We are, of course, always teasing out the possibility of Jane and Rafael — but we aren't looking at a traditional love triangle with those three. And I can't say anymore!" she said.
© Copyright IBTimes 2023. All rights reserved.