'Jane The Virgin' Star Gina Rodriguez Celebrates Directorial Debut With Rosario Dawson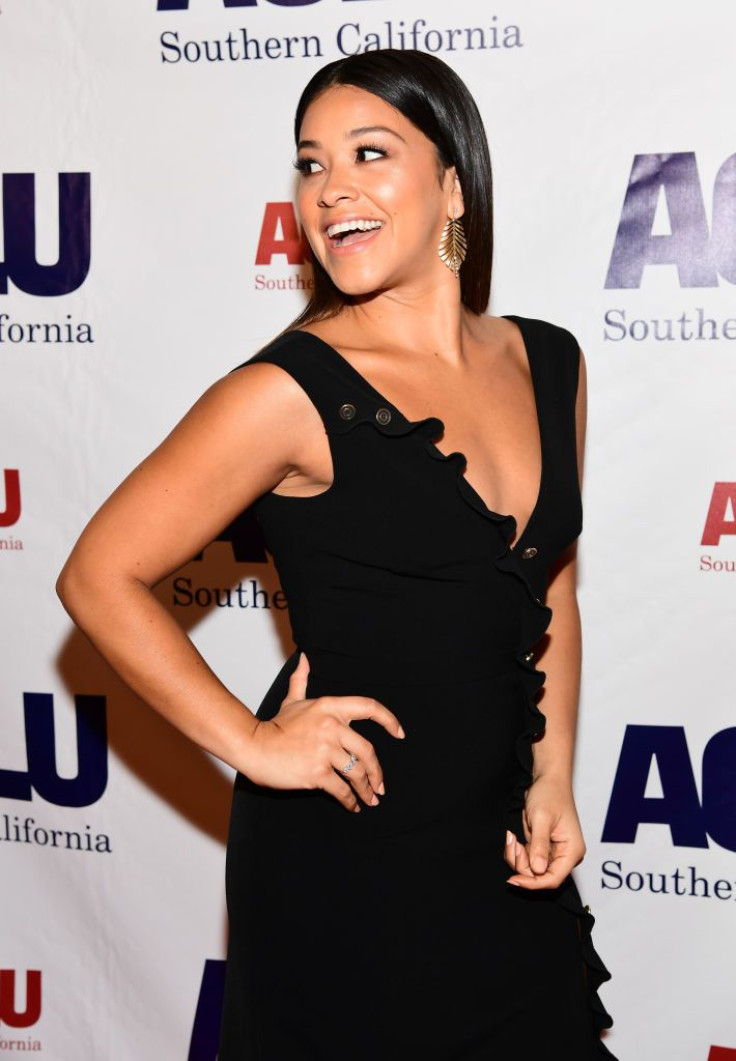 "Jane the Virgin" star Gina Rodriguez took on another role for The CW show as she directed an episode which included guest star Rosario Dawson.
Rodriguez seemed pretty proud of her achievement since she shared her directorial debut on Instagram with Dawson and her co-star, Yael Grobglas. "Add another Latina director to that list," she wrote.
Even Dawson was thrilled for Rodriguez, since she posted a video and urged the Latina actress-slash-director to "get it!" They both used the hashtag #TimesUp.
Rodriguez earlier talked about her directorial debut during a guest appearance on The View. "As a woman of color, I think that being able to have the opportunity to direct and to be able to direct my show is very exciting," she said at the time. "But I think the idea that I get to go and tell other young ladies that I'm doing it. I've seen them now decide to approach their showrunners and want to do it themselves on shows."
When the show returns, Jane (Rodriguez) and Rafael (Justin Baldoni) have to discuss the steamy kiss they shared. Are they going to get back together? Whether the answer is yes or no, how will it impact their situation as co-parents?
Executive producer Jennie Snyder Urman earlier told TV Line that Jane and Rafael getting back together is not definite, given the fact that she just got out of a relationship with Adam (Tyler Posey). And it wasn't a long way back that Rafael fell back in love with his ex-wife, Petra, and toyed with the emotions of Katherine Cortes (Katherine Meneses).
"Whether it is or isn't is going to be a question as we come back from our break. Jane has just cycled through this heartbreak with Adam. She had taken a step forward in her grieving over Michael, and she had allowed herself to fall in love again. Rafael sees a small window, and he decides to step into it and go with his heart," said Urman. "We see that, in the past, there was a moment where he almost did it, but he didn't. It felt like the right time for the series and for the two of them, where they still have so much to unpack and so much to get over. A lot of the hurt and the actions that were taken in the first half of the season are still there."
"Jane the Virgin" Season 4 airs Fridays on The CW at 9 p.m. EST.
© Copyright IBTimes 2023. All rights reserved.