Jason Momoa Talks Playing 'Father And Family Man' For The First Time In Apple TV+'s 'See'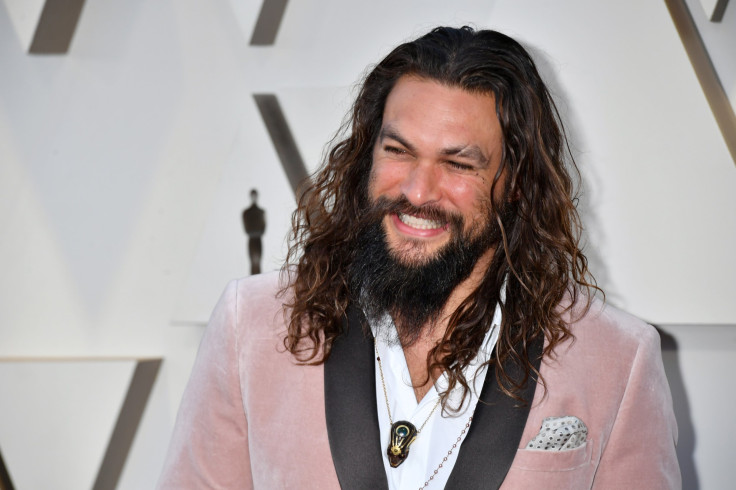 KEY POINTS
Jason Momoa opened up about the third and final season of his Apple TV+ series "See"
He said his role in the sci-fi drama was the first time he was given a full arc as a family man
"See" Season 3 hits Apple TV+ on Friday
Jason Momoa has shared one thing he likes about playing his "See" character Baba Voss, whose story will wrap up in the upcoming third and final season of the Apple+ TV series.
Momoa, 43, gushed over playing a family man in a series for the first time during an interview with Entertainment Tonight at the premiere of "See" Season 3 Tuesday night.
"I mean, obviously I'm a father, and family man," the dad-of-two told ET. "I didn't have the opportunity to play a dad in a series before...I love having a full arc. It's not just killed off in the first season, or it just doesn't end properly."
He added, "It's nice that it's three seasons, and it's catered to the final chapter, where you get to go through everything and see what happens, and it was intended that way."
The "Aquaman" star shares 15-year-old daughter Lola and 13-year-old son Nakoa-Wolf with estranged wife Lisa Bonet.
In the series, Momoa's character Baba Voss is a fearless warrior and the leader of the Alkenny Tribe. He was born without the sense of sight, which is the standard for his tribe. He is in a constant battle for his family and his children, Kofun and Haniwa, who were born with the now-dormant sense of sight.
Revisiting his action-packed battle scenes on the show, the "Dune" actor only had one word to describe them: "Ow."
"I watched them, and I'm like, 'Ow. That's why it hurt. Ow,'" Momoa told ET. "And you look back going like, 'I would never do that again.' And sure enough, I do it again.'"
In a previous interview, he gushed over his "See" co-star Dave Bautista, 53, whom he described as a "phenomenal actor." Momoa said he "adores" the former pro wrestler, whom he also worked with in "Dune" and will team up with once more for a "Lethal Weapon"-inspired movie.
"I love being around his energy, and I feel like he feels the same about me," Momoa told Entertainment Weekly last year of filming "See" Season 2 with Bautista.
"I'm hoping when I'm Bautista's age, I can still do what he does," he continued of his co-star, who was 52 at the time. "He's one of those big guys that can move and fight really well. I have a lot of respect for him and Dwayne [Johnson], because doing that kind of wrestling is a lot of tear on your body for a long time. I know I feel it, and I'm 42. And those guys are still bada--es."
"See" Season 3 hits Apple TV+ on Friday.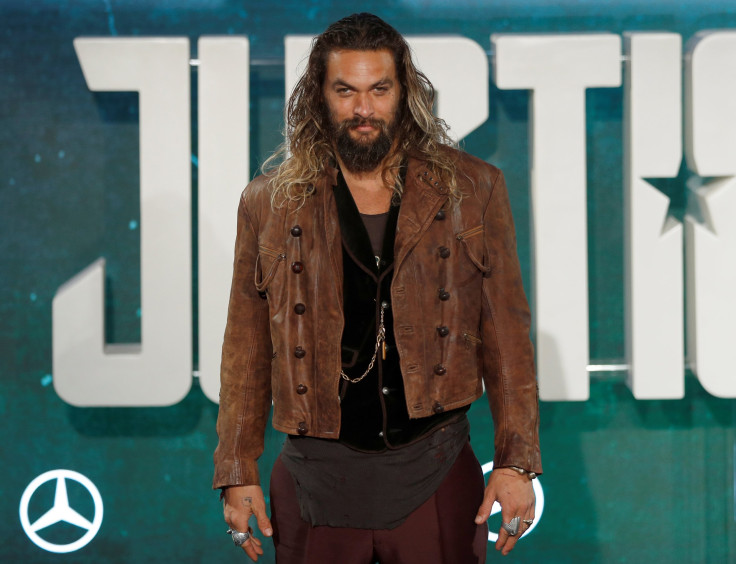 © Copyright IBTimes 2023. All rights reserved.
FOLLOW MORE IBT NEWS ON THE BELOW CHANNELS