Jay-Z To Score 'Great Gatsby': Is Hip-Hop The Right Fit?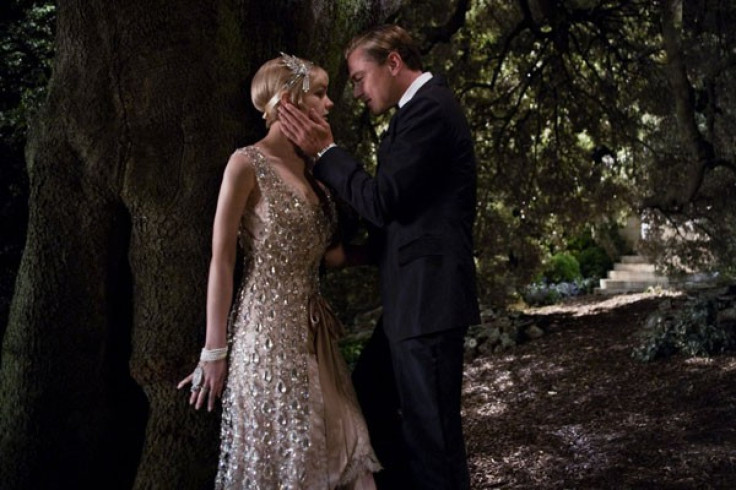 Baz Luhrmann's forthcoming 3-D spectacle "The Great Gatsby" is set to receive the hip-hop treatment. Billboard reports that Jay-Z and visionary funk and soul musician Jeymes Samuel have been tapped to produce the film's score.
Samuel, who is a member of The Bullits, announced the news via Twitter.
"Jay-Z and myself have been working tirelessly on the score for the upcoming #CLASSIC The Great Gatsby! It is too DOPE for words!" he tweeted.
The London native released his debut album, "They Die Dawn and Other Short Stories," last summer and has since directed a variety of short films based on his music. "The Great Gatsby" score marks his second collaboration with Jay-Z. In late 2010, he produced the Jay Electronica track "Shiny Suit Theory," which features the renowned MC The-Dream and Charlotte Gainsbourg.
Described as a "free-form supergroup," The Bullits consists of Jay Electronica, actor Idris Elba, and Lucy Lu (who served as the narrator on "They Lie Dawn ..."). It has yet to be announced whether all of group's members will be contributing to the highly awaited film's soundtrack.
According to Indie Wire, a number of other high profile musicians are rumored to be involved with the 1920s period drama.
In an interview with Indie Wire, Adelaide Clemens, who has a supporting role in the film, revealed that Prince and Lady Gaga may collaborate with Luhrmann.
"They have some new music that's going to be added to the film," Clemens said. "Some pretty huge artists have approached Baz and are writing songs for the film, and I don't think Warner Bros. are going to turn down Prince and Lady Gaga knocking down your door. I don't know if I'm allowed to say that."
In August, Luhrmann told Vulture that he was still working on the film's music.
"I will tell you this; I'm just very nourished by just working on it. I'm just thrilled," said the director. "Right now I'm working on music. You can imagine how involved I am in the music alone."
The film's initial trailer, which was released in May, included contemporary tracks such as Jack White's cover of the U2 ballad "Love is Blindness" and the bass-heavy "No Church in the Wild" by Jay-Z and Kanye West.
This caused the film, based on F. Scott Fitzgerald's classic 1922 novel, to generate some early criticism.
"Traditionalists will balk at the song selection, of course (starting with Jay-Z and Kanye's 'No Church in the Wild' and ending with Jack White's spellbinding take on 'Love Is Blindness')," noted David Haglund of Slate.
Kia Makarechi of the Huffington Post pointed out the "irrelevance" of using "No Church in the Wild" to convey the film's plot while countless YouTube users also expressed their disdain for the songs featured in the trailer.
"The songs do NOT go with the trailer…AT…ALL," said one user.
"Slow pan over a 3-D-rendered Times Square, cue Kanye West song.' -- F. Scott Fitzgerald," quipped another.
The film's second trailer, released last month, features "Bedroom Hymns" by Florence and the Machine and Filter's rock heavy cover of The Turtles hit "Happy Together."
Yet the film's anachronistic music should come as little surprise. Luhrmann's films are often recognized for their eclectic soundtracks. His 1996 adaptation of "Romeo and Juliet" includes the Cardigans and Radiohead, while his 2001 musical "Moulin Rouge" features renditions of Nirvana's "Smells Like Teen Spirit" and Madonna's "Like a Virgin."
The use of hip-hop music in period films seems to be a growing trend.
Despite being set two years shy of the Civil War, Quentin Tarantino's Western revenge tale "Django Unchained" includes a remix of 2Pac's "Untouchable" combined with "The Payback" by James Brown titled "Unchained." The film also includes "100 Black Coffins" by Rick Ross.
Additionally, the trailer for the upcoming 1940s-set "Gangster Squad" features Jay-Z's "Oh My God."
"The Great Gatsby" stars Leonardo Dicaprio, Carey Mulligan and Toby Maguire. Initially scheduled for a Christmas 2012, the film is now slated to premiere on May 10.
© Copyright IBTimes 2023. All rights reserved.