Jay Z And Solange Knowles' Clash Reveals Economics Behind Video Exchange Market For News And Media Outlets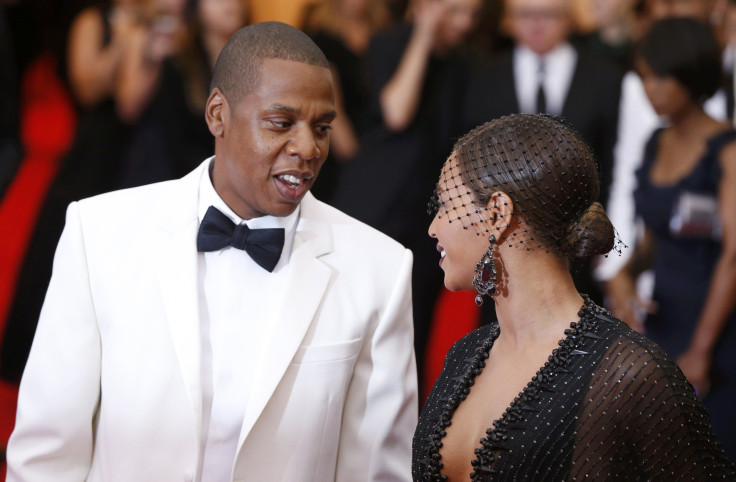 Let's say you were in an elevator with celebrities who got into a fistfight. You taped it. Now, how do you monetize your good luck and fast reflexes?
This week's hot video, published by gossip site TMZ, is a 58-second clip that shows Beyonce's sister, Solange, lashing out at and kicking Jay Z in an elevator at the Met Gala's after-party last week. TMZ hasn't said how it obtained the clip or how much it may have paid for it. But in the war for clicks, media companies are shelling out thousands of dollars for photo and video footage taken by citizens who happen to be in the right place at the right time.
TMZ probably paid anywhere between $10,000 and $35,000 for the clip, according to Pike Barkerding, creator of Bideo, an online platform for auctioning amateur footage to news media sites. He's been working in the field since 2008, when he founded the company.
"That elevator footage was sold, one hundred percent," said Barkerding. He says it's clear that someone painstakingly went through hours of security footage to access the key moment.
In the age of the 24-hour news cycle, many media outlets can't afford not to be in the gotcha-video game. It's a lucrative business, judging from the recently released footage of Solange, Don Sterling and Rob Ford.
The viral Solange-and-Jay Z video has already earned approximately 59,000 Facebook shares, 61,000 tweets and nearly 1,800 comments since it first aired on Monday.
Barkerding, who studied economics at Louisiana State University, saw a ready market after Hurricane Katrina, when he discovered how much news outlets were willing to pay for content their reporters simply couldn't get.
He founded Bideo.com to help connect citizens to large news outlets to sell their photos, videos or audio, charging a 25 percent commission.
"It's like trying to capture lightning in a bottle," Barkerding said.
When the Deepwater Horizon oil rig exploded off the Louisiana Coast, a fisherman happened to be nearby and captured some video. Though he made a few calls himself, he wasn't able to get anybody interested.
After sitting on the material for a few weeks, he decided to auction it off on Bideo, where ABC eventually outbid Reuters and the Associated Press to purchase the video for $2,500. Barkerding said several of his editor contacts told him it would have been worth up to $40,000 if the fisherman had been able to sell it right away.
One of the problems with using non-journalists for footage is that they often don't know what they have. On Ebay, by comparison, people typically can ballpark how much they can expect to be paid for their old furniture or electronics, but news content is a whole other matter.
When rumors of Toronto Mayor Rob Ford's crack smoking habit first emerged, reporters from Gawker and the Toronto Star were approached by a group of "men involved in the drug trade," according to their report, who had obtained cell phone footage of a clearly intoxicated mayor and asked for $100,000.
Though it was certainly valuable footage, their price was far above ordinary rates.
A reporter and editor from The Star managed to meet with the sellers to discuss terms.
"That led us to a very unusual meeting in the back seat of a car in a parking lot," said the paper's investigative editor, KevinDonovan, in a video on TheStar.com in which he and fellow reporter Robyn Doolittle described their experience. Though the reporters watched the video and took notes, the Toronto Star did not pay money to obtain a copy.
Gawker editors were given a similar option but handled the situation a little differently: they started a crowdfunding campaign to help raise $200,000, which eventually fell through when they lost contact with the sellers.
Later, the Globe and Mail, another Toronto paper, declined an offer to buy another video of the mayor, but it did pay $10,000 Canadian dollars to purchase screen grabs.
"This is not our normal practice," wrote the paper's editor, David Walmsley, in a note earlier this month. "But in this instance, the Globe felt it was a matter of public interest, and that readers needed to see what our reporters watched and reported on."
Mainstream media outlets have traditionally refused to pay for interviews or access (and many still prohibit the practice). But the demands of the news cycle and the fact that every person now has a high quality camera in their pocket has changed the game.
"This continues to be a gray area but has changed a great deal over the years because of mobile platforms," said Alan Griggs, a veteran journalist and former news director who currently chairs the Department of Communication and Journalism at Lipscomb University in Tennessee.
Griggs said he would never think of using this type of content when he was a news director at WSMV TV in Nashville, but that was years ago.
"It seems to be happening more and more, so I can understand to some extent why there would be a loosening of policy in very special situations, but the wholesale purchase of video is fraught with danger," he said.
"Questions often arise when news organizations pay for content rights because journalism ethics generally tells us we shouldn't pay for interviews or access," wrote Katy Culver, an associate director at the Center for Journalism Ethics at the University of Wisconsin-Madison, in an email to IBTimes.
"The most fascinating -- and knotty -- elements of most of the current cases involve how news organizations respond when content comes to them that has been illegally or unethically obtained," she said. Referring to the Donald Sterling audio tape, she said that Sterling's privacy was invaded, but it would have been difficult for news organizations to justify not covering it, given the stakes involved.
Though this kind of content purchasing is usually associated with gossip blogs or less reputable outlets, it's probably more widespread than most people think.
"Critics accuse news networks of circumventing well-established principles by paying exorbitant amounts for videos or photos," Culver said.
"Time and competition are two of the biggest countervailing forces that put pressure on media ethics," she said.
© Copyright IBTimes 2023. All rights reserved.