Jay-Z SXSW 2012: How To Watch Live Stream Of Rapper's Performance Via Amex Sync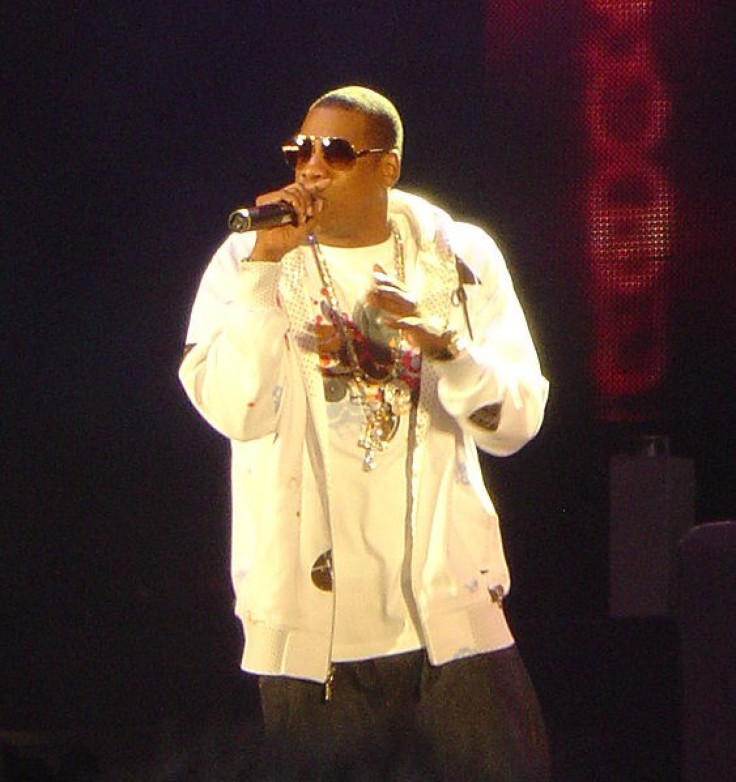 You know he'll make the song cry. Rapper Jay-Z will perform live from the South by Southwest (SXSW) 2012 festival on Monday night at the Austin City Limits Live at Moody Theater. A live stream will be available for those not lucky enough to be in Texas this week.
Eager fans stood in the rain, some having waiting in line since 2 a.m., to nab a pair of free Jay-Z tickets on Saturday morning. The tickets were given out on a first come, first serve basis.
The kingpin rapper's live performance is part of Amex Sync Show Presenting Jay-Z, which coincides with SXSW Interactive.
Tickets were only available to SXSW 2012 badge holders. Those badge holders are also American Express Card holders, or they have a friend who has an American Express card. American Express members synced their card to their Twitter account and received the free pair of tickets, reported Austin YNN.
We're focused on going where our card members and our merchants are, so we're trying to bring our business model to life in the digital space, Dave Wolf with American Express said. We've partnered with Foursquare, with Facebook, and we're super excited to be launching with Twitter.
If you were not lucky enough to score yourself a free pair of Jay-Z tickets for the SXSW performance, there is a way to be part of the live action. A live stream of the show will be available on American Express' official YouTube channel, beginning at 7 p.m. CST/8 p.m. EST Monday night. Click here to watch the live stream of Jay-Z performing at SXSW and to watch other American Express featured videos.
There is a social media twist to Jay-Z's performance, reported Austin YNN. It is no surprise that Jay-Z, who is always three steps ahead of the curve, would participate in such an event.
On Monday night, Jay-Z fans can tweet their favorite song into the sync show by using the hashtags #JAYZSyncShow and #SongTitle. If your song is the most requested, the rapper will perform it live from Austin.
SXSW 2012 has attracted the likes of Jay-Z, Bruce Springsteen, Leonardo DiCaprio, Matthew McConaughey and Jack Black, who will each make an appearance in Texas' capital this week, reported USA Today. The fusion of music, pop culture and technology has made SXSW a big draw since it was launched in 1989. SXSW Interactive runs through Tuesday while the music festival continues on through Sunday. SXSW's film event goes through Saturday.
Tina Wells, CEO of Buzz Marketing Group, a trend-spotting company that targets the Millennia generation told USA Today: You've literally got some of the smartest people in the world and some of the richest people in the world (here) who are just so laid-back, cool and open about ideas and creativity.
© Copyright IBTimes 2023. All rights reserved.