Jazz Jennings' Mom Jeanette Says 'Many Don't Have Respect For Transgender People'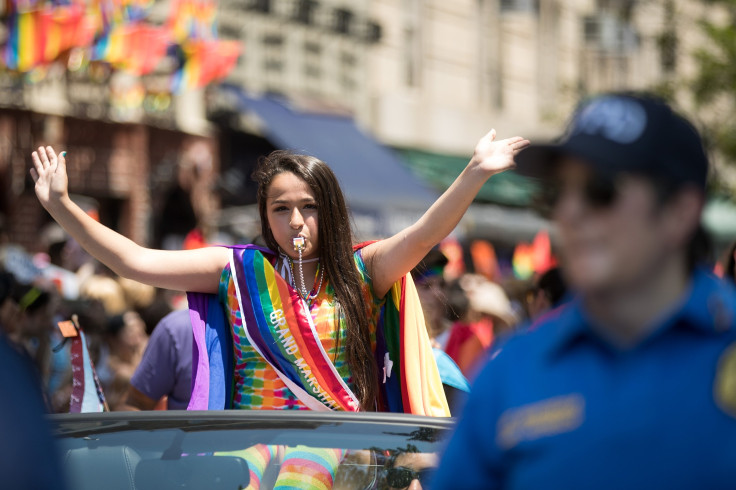 KEY POINTS
Jazz Jennings and her mom Jeanette lock horns in a teaser for "I Am Jazz" Season 8
The show will feature the mom and daughter's relationship dynamic
Jeanette will have a hard time letting go of her youngest child
"I Am Jazz" will finally return to the small screen this week with an all-new season, and fans will get to see more of Jazz Jennings' relationship dynamic with her mom, Jeanette.
In an exclusive sneak peek via People ahead of "I Am Jazz" Season 8's premiere this Tuesday, Jazz and Jeanette locked horns after the latter crashed her daughter's outing with her friends.
"You can't be worried every single time I'm not with you. ... When will the day come when you no longer track me on my phone? Or will you always track me?" an angry Jazz asked Jeanette in the teaser.
Jeanette then responded with a grim reminder saying, "There's just a lot of people out there that don't have respect for transgender people."
Before their confrontation, Jazz made it clear to her mom "multiple times" that she's now in charge of her schedule. But Jeanette was adamant about her staying in touch with them because "Dad and I worry."
In an interview with People published alongside the sneak peek, Jazz shared that Season 8 will capture her relationship with her mom and "how it's hard for her to let go of me a little bit."
In a confessional shown in the teaser clip, Jeanette admitted that it's hard for her to completely let go of her youngest child because she's been through so much already.
"I do not feel that I'll ever completely let Jazz go. It's not like a codependent thing, it's just — I've been worried about her for so long, and she's been through so much that just doesn't go away. No matter how old she is, I'm always going to worry," she said.
Even with Jazz now studying at Harvard, Jeanette seems to get involved with her daughter's private affairs.
The official season trailer released by TLC on YouTube two weeks ago showed Jazz pushing herself to explore her sexuality more by dating other people. As seen in the video, Jazz got uncomfortable when her date asked her for physical intimacy.
The clip then jumped to a scene of Jeanette seeking advice for her daughter and eventually asking herself if her daughter was asexual.
Last week, Jazz exclusively told People that fans will get to see her dating life when their reality show returns. She even admitted to using dating apps despite her mom advising against them.
"Dating is really, really hard. But in this season you'll see me kind of stepping outside of my comfort zone and be like, 'OK, I'm ready to find love,'" she told the outlet.
"I downloaded dating apps, which mom wasn't really fond of. So you'll see a little bit of that, our relationship with that. I definitely explore my sexuality. I definitely date people this season and there's going to be a lot of that," she added.
"I Am Jazz" Season 8 premieres Tuesday at 10 p.m. EST on TLC.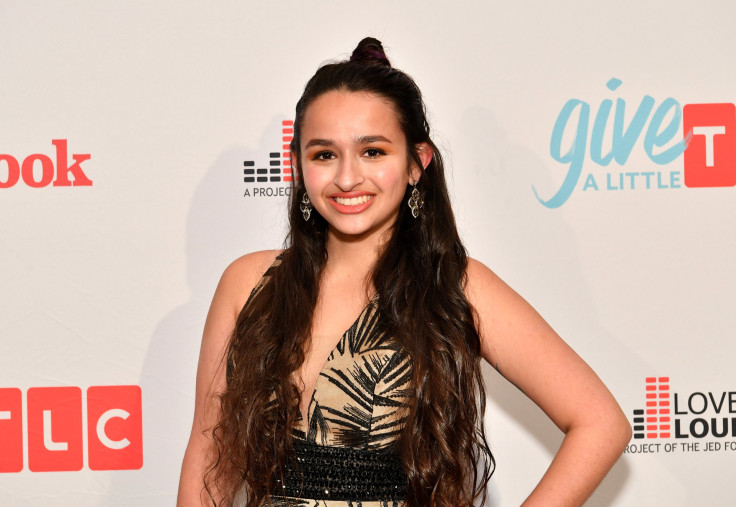 © Copyright IBTimes 2023. All rights reserved.