Is Jeff Sessions Racist? Colleagues Of Trump's Attorney General Pick Can't Seem To Agree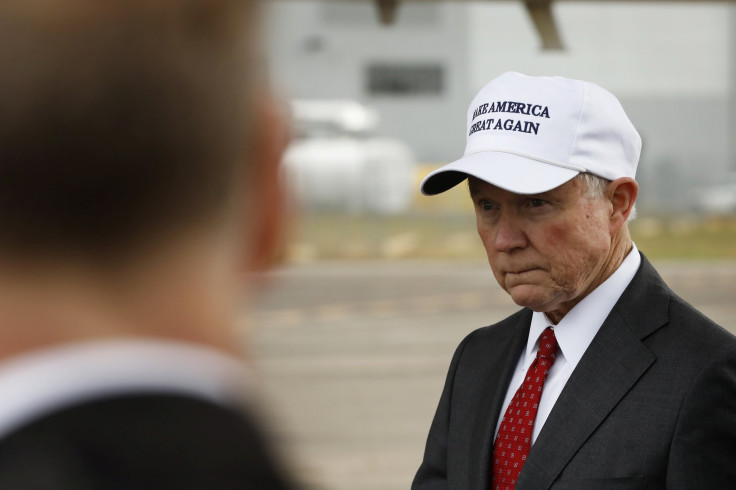 Is Sen. Jeff Sessions racist? That question will be at the center of a contentious debate concerning President-elect Donald Trump's nominee for attorney general when a two-day Senate Judiciary Committee confirmation hearing for the 70-year-old, lifelong conservative begins Tuesday afternoon.
An answer to such a fundamental question about the next attorney general's ideologies could likely be found by combing through a paper trail of their political career. The committee could analyze interviews from decades ago, legislation they've fought for and signed onto and even transcripts from speeches and published opinion pieces to provide enough resources to make a decision on the fate of the major cabinet position. However, Sessions' history of defending – and opposing – civil rights issues is spotty, to say the least, and he reportedly hasn't even divulged all of the required information for hearings to technically begin.
As Democrats gear up to battle the incoming administration's most controversial cabinet nominations, it seems even Sessions' colleagues can't seem to agree on whether the man who could become the president's closest advisor on law enforcement truly supports equal rights under the law for all Americans, according to multiple interviews with International Business Times.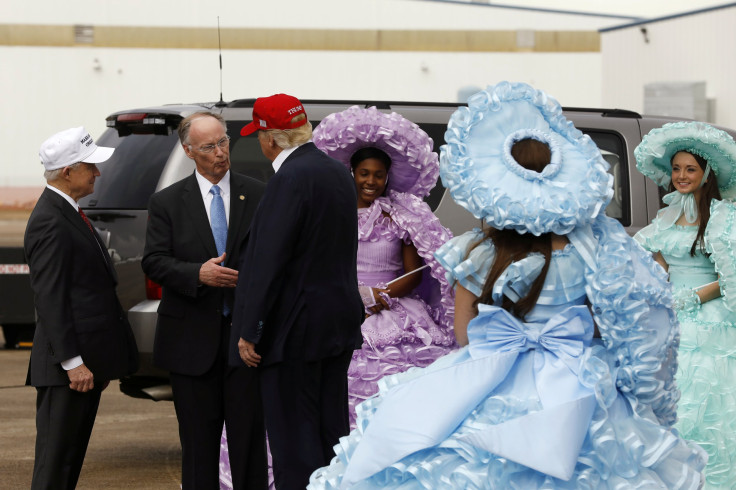 Sessions, who would head the Department of Justice and serve as the chief law enforcement officer in the Trump administration, failed to provide the Senate Judiciary Committee countless interview transcripts from his tenure as Alabama's top federal prosecutor throughout the 1980s and 1990s – around the same time a Senate Judiciary Committee found him to be "too racist" to serve as a federal judge in 1986.
Regardless, some of his most controversial cases as a West Alabama attorney will likely come back to haunt him on Tuesday – among them, a notorious 1985 voter fraud case targeting three African-American civil rights activists which is, in part, responsible for derailing Sessions' last Senate confirmation hearing, making him one of only two rejected federal judicial nominees in a 48-year period. A jury acquitted all three activists of any wrongdoing, as the decision was ultimately hailed as a "rebuke of a racially and politically motivated attack by the Reagan administration, via prosecutors under Sessions," the Washington Post reported.
Trump's transition team cry foul against the failed 1986 committee hearings, however, pointing to several legislation Sessions cosigned as a senator and claiming the only reason he was rejected as a federal judge was because of false witness testimonies casting him as racially-biased.
Ken Blackwell, the head of Trump's domestic transition team, was realistic yet confident in Sessions' ability to defend all races as the next attorney general during an interview with IBT.
"It's unfair to paint [Sessions] as the next Martin Luther King of the 21st century," Blackwell said, but claimed the Alabama senator "would be in the forefront of the parade for the full appreciation of all Americans."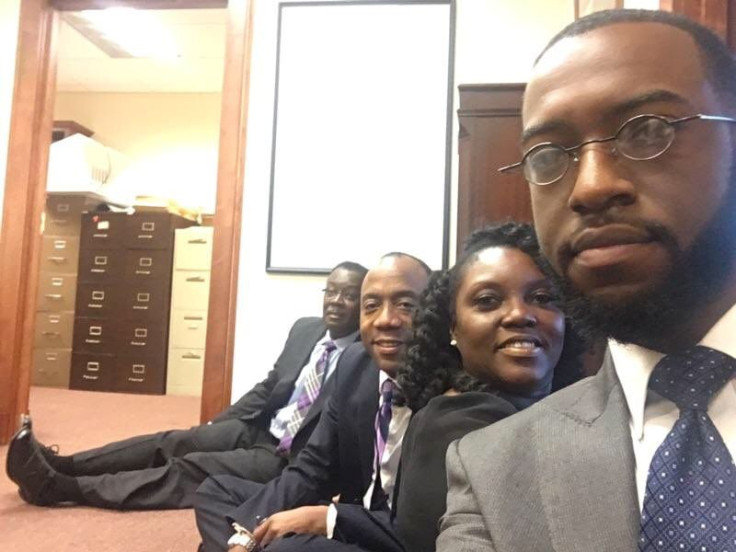 "I think he is a friend of civil rights activists who are looking for a balance and fairness in our judicial system – he is a leading advocate for the rule of law," Blackwell added. "He's been fair, balanced. He's always been respectful of the individual rights of all citizens."
Blackwell noted Sessions' support of multiple cases defending the Voting Rights Act – legislation originally passed in 1965 and aimed at overcoming state legal barriers preventing African-Americans from voting under the 15th Constitutional Amendment. While support for a landmark civil rights bill may showcase the conservative senator's support for progressive ideologies, three former Justice Department attorneys have already claimed Sessions simply did what any attorney in his position would have done at the time.
"We can state categorically that Sessions had no substantive involvement in any of [the cases]," the three attorneys wrote in a joint statement published by the Washington Post. "He did what any U.S. attorney would have had to do: He signed his name on the complaint, and we added his name on any motions or briefs. That's it."
Other activists, organizers and colleagues who have worked with Sessions throughout his career cast doubt on whether the Alabama senator would stand up for minorities as attorney general, based on comments he's made in recent years while serving on the Senate Judiciary Committee. Of those, Janet Murguía, president and CEO of the National Council of La Raza, remembered a specific example of Sessions' racist rhetoric during Supreme Court Justice Sonya Sotomayor's confirmation process in 2013, an event she watched closely after providing testimony to the committee on comprehensive immigration reform on behalf of her organization earlier that year.
"In short, [Sessions] stated that he did not believe that, despite decades of evidence to the contrary, he did not believe that Justice Sotomayor could be impartial because she has said she was a 'wise Latina,'" she told reporters during a press call Friday.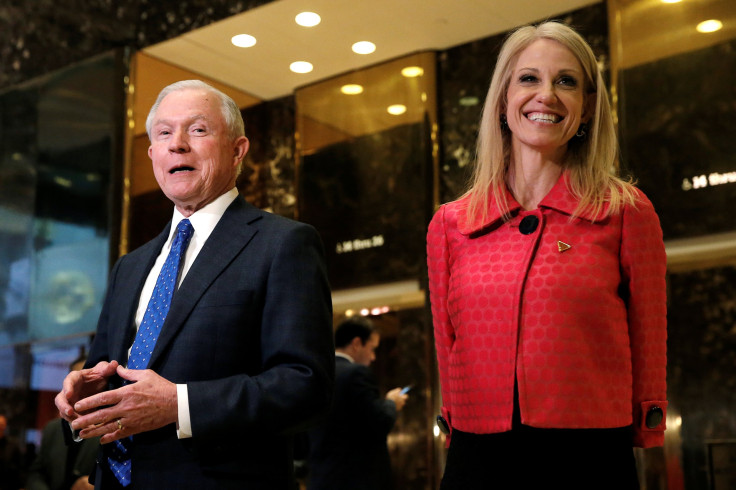 William Smith, chief of staff for Rep. Gary Palmer, who served for over 10 years as chief counsel for the Senate Budget and Senate Judiciary Committees under Sessions, slammed Democrats for targeting the senator along with at least seven other of Trump's cabinet nominations.
"The only reason [Sessions] wasn't confirmed in '86 was because of false witness testimonies and a racial narrative Democrats were putting forth at the time," Smith told IBT Friday. "Democrats should be ashamed of themselves. I think they will try to put up a charade, and it's really just a waste of time… I think he believes in equal justice under the law, based on his experience as a U.S. attorney, he understands the law better than anyone out there…he's a really smart guy."
Democrats, however, are seemingly picking their battles for the weeks and months to come, as the next White House administration takes shape with a Republican-held Senate that can easily confirm nominees without much objection from the minority party. Senate Minority Leader Chuck Schumer has vowed to spar with Republican senators on Sessions, as well as several other of Trump's cabinet picks, including Rex Tillerson, tapped for secretary of state, Tom Price, health and human services secretary nominee, Betty DeVos, secretary of education hopeful and Steve Mnuchin, a former Goldman Sachs executive chosen to head the Treasury Department.
But thanks to legislation Democrats spearheaded in 2013, which allows for cabinet confirmations with a simple majority, the party is now unable to block Trump's cabinet appointees without Republican opposition as well. Democrats have just 48 votes in the Senate – they'd need three Republicans to stray from GOP unity in confirming cabinet nominations and vote against Sessions to block him from becoming the next attorney general.
Meanwhile, the president-elect told reporters Monday that each of his appointees would be confirmed without much resistance, speaking from the lobby of Trump Towers in New York City.
Whether Sessions prevails against accusations of racism in his latest Senate Judiciary Committee hearing from his own colleagues, activists and the public, could prove to be one of the first tests of Trump's conservative agenda and presidency.
FOR FREE to continue reading
✔️ Unlock the full content of International Business Times UK for free
offer available for a limited time only
✔️ Easily manage your Newsletters subscriptions and save your favourite articles
✔️ No payment method required
Already have an account? Log in
© Copyright IBTimes 2023. All rights reserved.