Jeff Sessions Confirmation Hearing Details: Why Civil Rights Leaders Oppose Attorney General Pick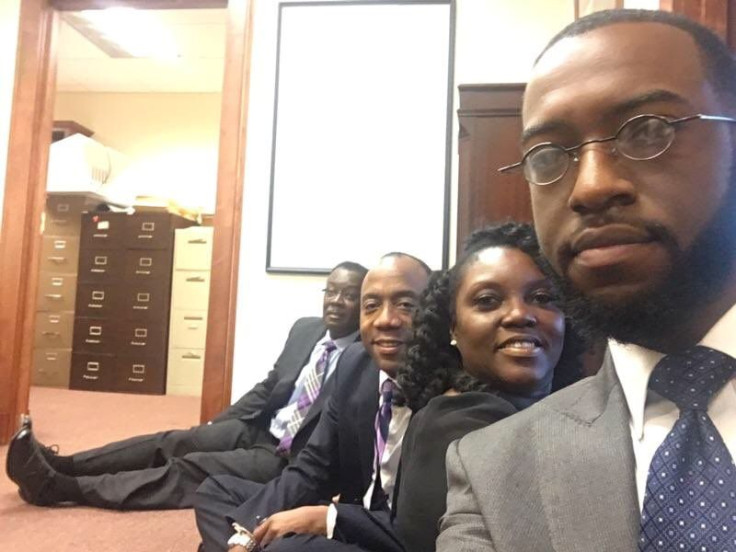 Liberal groups are gearing up for what is sure to be the first big political fight of the Trump administration: the attorney general confirmation hearing of Jeff Sessions (R-AL). Sessions, who served as the attorney general of Alabama from 1995 to 1997, has come under attack for his conservative positions on a wide variety of civil rights issues.
The hearing will begin Tuesday on Capitol Hill, a full 10 days before Donald Trump is sworn into office. The ACLU, which noted that it typically doesn't endorse candidates or appointees, said "questions regarding police reform, voting rights, immigrants' rights, criminal justice reform, Muslims' rights, racial justice, LGBT rights, women's rights, privacy rights, torture, and abortion rights must be asked of and answered by Jeff Sessions."
On Tuesday, police arrested NAACP president Cornell Williams Brooks, along with the head of the group's Alabama chapter and several other NAACP officials after they conducted a sit-in of Sessions' Mobile, Alabama, office. A group of 30 activists occupied the office to demand that Sessions withdraw his name from consideration for attorney general in the Trump administration.
The six protestors were charged with second-degree criminal trespassing after they were shown on a live-stream Facebook broadcast kneeling and praying before police, the New York Times reported. All six were processed and released within an hour and a half, a local NAACP spokesperson said.
The NAACP opposes Sessions based on accusations of racial bias. In 1986, those accusations sunk Sessions' nomination to the federal bench, resulting in a Republican-controlled judiciary committee voting against his confirmation.
The NAACP isn't the only group opposed to Sessions' nomination. Also on Tuesday, a group of more than 1,100 law school professors signed a letter asking the Senate Judiciary Committee to reject Sessions' nomination. The letter cited Sessions record on voting rights, his support of a border wall, his support of "drug policies that have fueled mass incarceration," his questioning of climate change, and his opposition to LGBTQ rights as reasons why he should not be confirmed as attorney general.
"As law faculty who work every day to better understand the law and teach it to our students, we are convinced that Jeff Sessions will not fairly enforce our nation's laws and promote justice and equality in the United States," the letter said. "We urge you to reject his nomination. "
The letter was signed by law professors from every state except North Dakota, which doesn't have a law school. In December, a group of more than 1,000 law students signed an open letter opposing Sessions nomination.
The same day, a group of three former Justice Department civil rights lawyers published an op-ed in the Washington Post that said Sessions "had no substantive involvement" with four civil rights cases he claimed to have "personally" litigated on a questionnaire he filed with the Senate Judiciary Committee as part of the nomination process.
With the Republicans controlling the new Congress 52-48, a party-line vote will likely confirm Sessions. (Sessions, who was re-elected to a fourth term in 2014, has not announced whether he will recuse himself from the vote).
"He knows the Justice Department as a former U.S. attorney, which would serve him very well in this position. With this background, I'm confident he would be reported favorably out of the committee," said Senate Judiciary Chairman Chuck Grassley after Sessions' appointment was announced in November.
© Copyright IBTimes 2023. All rights reserved.