Jennette McCurdy's Fans Worry For Former Actress After Seeing Her Latest Photos: 'Is She Alright?'
KEY POINTS
Jennette McCurdy shared photos from her one-woman show on Instagram
Fans noticed that the former actress looked very thin in the snaps
Many expressed their concern for McCurdy who previously battled eating disorders
Jennette McCurdy shared several snaps from her ongoing one-woman show on social media. But instead of getting excited for her performance, many fans expressed their concern for her after seeing her most recent photos.
The 29-year-old singer and former actress is currently busy doing a one-woman show called "I'm Glad My Mom Died" and she's been promoting it on her social media accounts, most especially on Instagram.
This week, McCurdy decided to upload snaps from her show on the photo-sharing platform while informing her fans that she has decided to add one final performance that is set to happen on Friday.
However, instead of expressing their excitement for the former Nickelodeon star's final show, most of them couldn't help but take notice of her appearance in the snaps, saying that McCurdy has undeniably gotten very thin lately.
"Is she alright?" one fan asked on the post McCurdy shared Monday.
"She's so ultra thin right?" another responded.
"Jennette are [you] eating properly? [You] look kinda thin. Not a bad thing I just hope [you're]" healthy," another follower commented on another post she uploaded Tuesday.
Some fans took it to themselves to respond to the inquiries since McCurdy has not responded to any of them.
"Unfortunately, it appears her eating disorder has [gotten] a hold of her again," one stated.
"She is very healthy. She had an eating disorder so that's why she's skinny like that. But she recovered," another clarified.
In July, the former "iCarly" star bravely opened up about her battle with eating disorders during an appearance on the podcast "Mayim Bialik's Breakdown." During the interview, she revealed that it was her mom, Debra McCurdy, who introduced her to anorexia.
"My mom was the person that introduced me to anorexia, actually," she said of her late mother, who passed away in 2013 after a 17-year battle with cancer. According to McCurdy, her mom simply called it "calorie restriction" when she introduced the concept to her at such a young age.
"I did not hear the word 'anorexia' until... I overheard a doctor talking with my mom a year later when I had lost X amount of weight and was rail-thin, and it sounded like a dinosaur to me," she noted.
It was not the first time that McCurdy openly talked about her struggles with eating disorders as she previously penned an op-ed for HuffPost in 2019. In her essay, she revealed that her mom had also been "hospitalized for anorexia on several occasions."
In the same piece, she disclosed that aside from anorexia, she also struggled with bulimia, saying that she was "honestly thrilled" the first time she started to vomit after eating. McCurdy added that for years she battled with bulimia and anorexia, but she's already recovered and "doing well."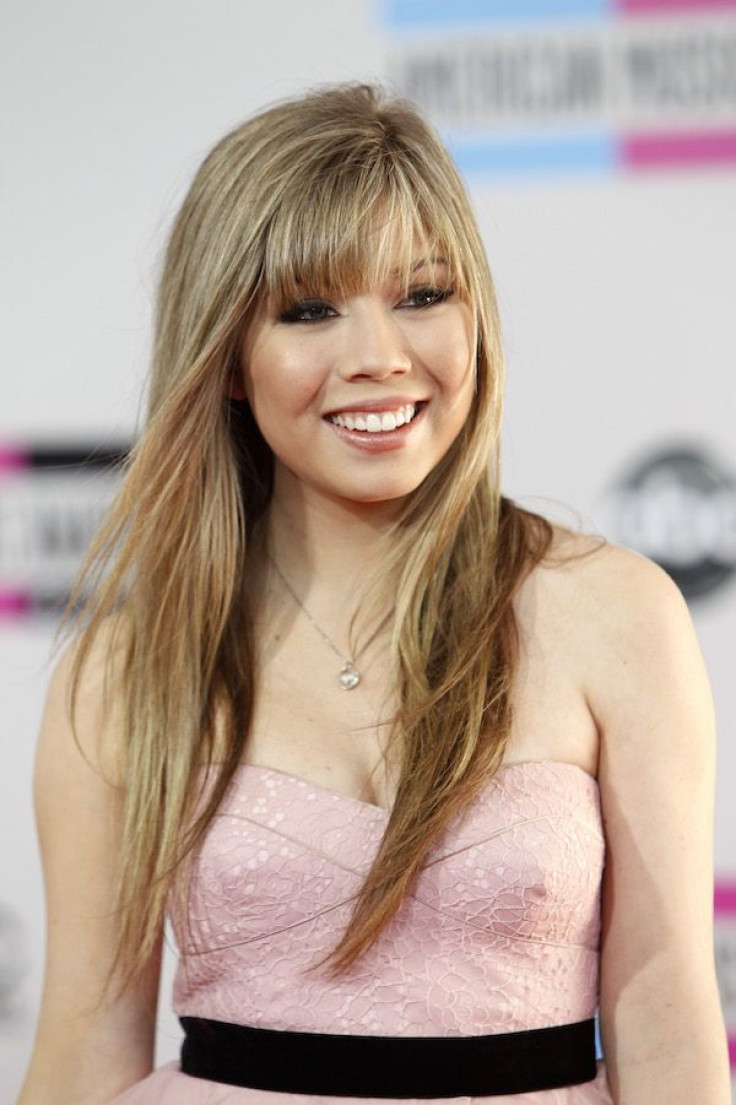 © Copyright IBTimes 2023. All rights reserved.
FOLLOW MORE IBT NEWS ON THE BELOW CHANNELS