Jennifer Aniston Almost Quit Acting After Taking 'Unprepared Project' Before 'The Morning Show'
KEY POINTS
Jennifer Aniston's favorite project was her hit NBC sitcom "Friends"
"The Morning Show" star also loved her movie with Adam Sandler "Just Go With It" because it was super fun
Aniston talked about being typecast for her role in "Friends"
Jennifer Aniston considered quitting her acting career after taking on an "unprepared project" that made her question her interest in what she does before she landed her role on Apple TV+'s "The Morning Show."
On Monday, Aniston appeared in the podcast "Smartless" and talked about her career. The "Friends" alum admitted to her fellow actors Jason Bateman, Sean Hayes and Will Arnett that there was a time when she almost turned her back from her profession.
"I would have to say the last two years that has crossed my mind, which it never did before," Aniston was quoted by People, as saying.
"I was like 'Woah that sucked the life out of me' and I don't know if this is what interests me."
When asked what she would do for a living if she were to quit acting, Aniston said, "interior design, probably." The actress shared that she loves it and it's a "happy place for me."
In the same interview, Aniston reflected on her past projects and considered "Friends" her "number one" favorite. The NBC sitcom ran for 10 seasons and cemented her friendship with her five co-stars Courteney Cox, Matthew Perry, Lisa Kudrow, Matt LeBlanc and David Schwimmer. She even staged a mini-reunion with Cox and Kudrow during the recent Emmy Awards at her home
"I loved, well, obviously 'Friends'. That's a no brainer...I would have to say that would be number one," Aniston said.
Her second favorite was her romantic comedy movie with Adam Sandler "Just Go With It." The two also reunited last year for Netflix's comedy-mystery film "Murder Mystery," which also became a huge hit.
"I always love shooting with Sandler. 'Just Go With It' was super fun. We've known each other since we were 19," Aniston said about working with Sandler.
Another film that Aniston mentioned in the podcast was her 2014 drama film "Cake." Her role in the movie landed Aniston nominations at the SAG Awards and Golden Globes.
"That was an experience that was creatively fulfilling," she said. "Everything I imagined as an actor I'd be completely afraid of and suck at, I didn't so bad."
Prior to being recognized as a drama actress, Aniston had been typecast for portraying Rachel Green in the comedy series "Friends." In Aniston's interview with The Hollywood Reporter with other actresses including Rose Byrne, the latter admitted the struggles when transitioning from dramas to comedies and vice versa.
"But then once you start doing more comedy, people don't think you can do serious. It's this ongoing reinvention and people have preconceived ideas about you and you're always trying to shake that up," Byrne said.
"They forget that we're actors and we actually have it all in there. It's just about finding it and accessing it and getting the material," Aniston added.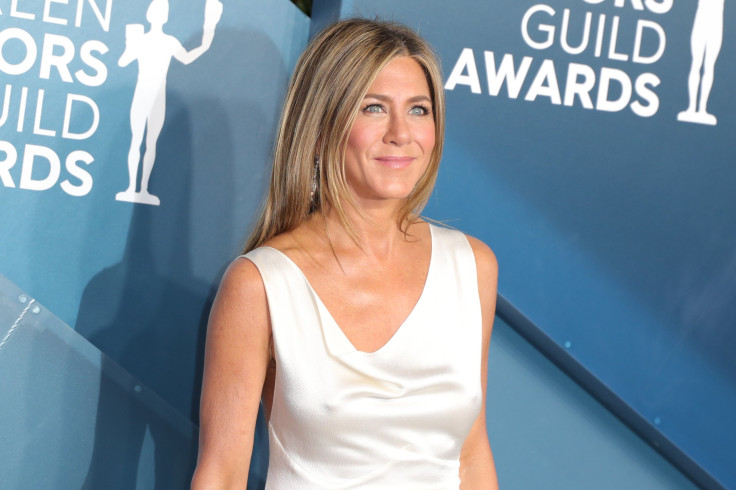 © Copyright IBTimes 2023. All rights reserved.