Jennifer Aniston Did Not Fire Glam Team Because Of Justin Theroux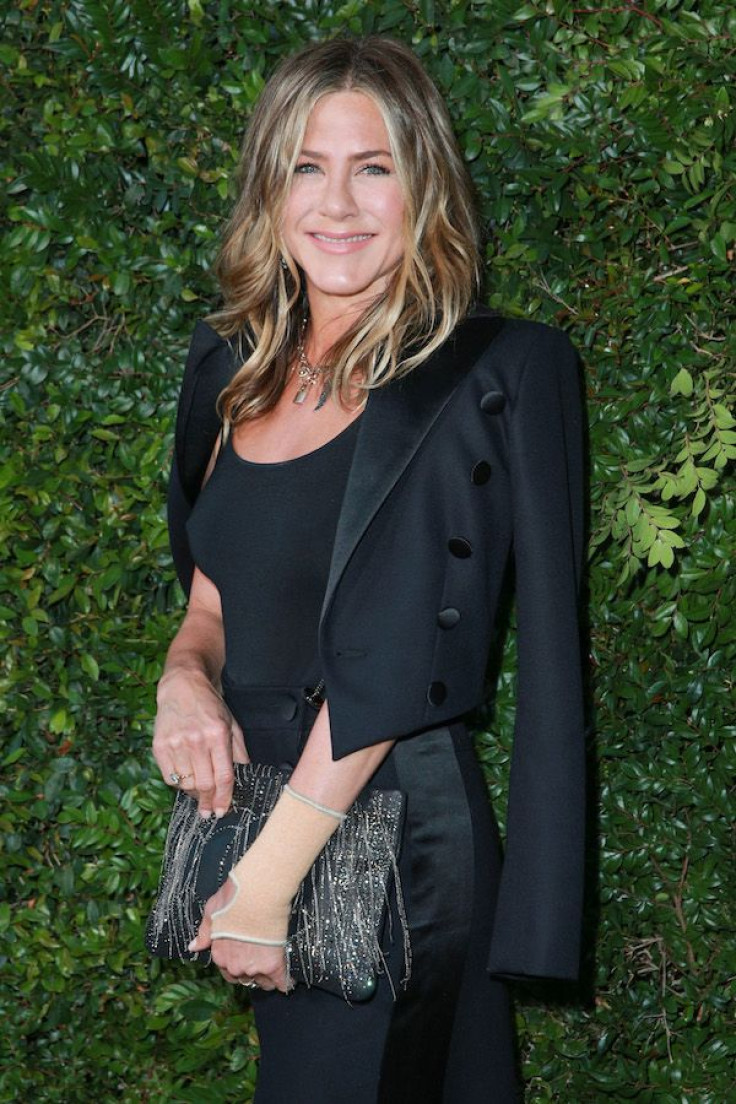 Jennifer Aniston did not fire her glam team because they were still working for her ex-husband, Justin Theroux, despite what a circulating report claimed.
The "Friends" star reportedly cut her ties with her hairdressers and stylists because most of them still have a connection with Theroux. Aniston allegedly arrived at the decision after learning that most of them were "taking appointments with Justin," according to an anonymous insider.
The story, which came from entertainment and gossip site Radar Online, also claimed that Aniston was annoyed at the thought of having the same stylists as her ex that she got rid of all of them. The insider was even quoted to have said, "She's had to let these people go if they're not loyal."
The gossip site also made it appear as though Aniston's very petty that she's banning Theroux from her social circle. The 49-year-old actress allegedly made it clear to their mutual friends that they should choose sides because she does not want to be part of a social chain that's also accommodating the 46-year-old actor.
Gossip Cop has since come out to debunk the Radar's story and exposed its baseless and made-up insinuations. According to the celebrity reporting fact-checker, it was not able to verify the identity of the tabloid's insider. Moreover, it's very outrageous for the "seemingly nonexistent" insider to claim that Aniston has fired her glam team just because they still work for Theroux.
The claim that Aniston does not want to associate with people who are friends with the "Mulholland Drive" star was also shut down. Gossip Cop said that if such a claim were true, then Aniston wouldn't have attended the birthday party of Jimmy Kimmel's son. Kimmel is a common friend of the exes, and Theroux was even among the guests who greeted the celebrant on his special day.
Gossip Cop reached out to Aniston's rep to comment on Radar's story and the rep simply said that it's complete nonsense. It's also worth noting that this isn't the first time that Radar came up with untrue stories about Aniston and her ex. The outlet claimed last month that Aniston warned Theroux to "stay away" from her friends, and that story has also been debunked.
© Copyright IBTimes 2023. All rights reserved.