Jennifer Aniston Reportedly Giving Up Alcohol In Hopes Of Rekindling Brad Pitt Romance
KEY POINTS
Jennifer Aniston is reportedly giving up alcohol for Brad Pitt
Jennifer Aniston is no longer interested in dating Brad Pitt
Jennifer Aniston still wants to have kids at 51
Jennifer Aniston is reportedly giving up alcohol to get back with Brad Pitt.
Aniston has just celebrated her 51st birthday. According to Radar Online, the "Murder Mystery" actress is willing to give up alcohol to rekindle her romance with ex-husband Pitt.
"Jen and a lot of her friends were skeptical, but now that they've experienced Brad's sobriety in the flesh, a hard truth has come over Jen: She has to give up alcohol if she's going to have any hope of rekindling their relationship," an insider told the publication.
"That's a lot easier said than done, because booze is a big part of her everyday life and she longs for that martini at the end of a hard day," the source added.
Aniston reportedly celebrated her natal day by drinking, but she made sure that it would not impact her figure by working out hard and maintaining a healthy diet. But she is open to the possibility of breaking up with alcohol for the chance of being with Pitt again.
"Brad can't really be around it without getting uncomfortable. If Jen chooses Brad, she's going to have to find other ways to unwind — end of story," the insider said.
However, one should take the report with a grain of salt because Pitt and Aniston are not dating and they have no plans to give their romance another try, according to more credible sources.
A source told Us Weekly that the "Friends" alum has already forgiven Pitt. Aniston is a good person who doesn't want to hold onto any bad feelings. She also appreciates Pitt's support and this was evident when they had a short but sweet reunion at the SAG Awards. However, Aniston is reportedly not interested in dating Pitt again.
"Jennifer is not interested in Brad in a romantic sense or wanting to get back together with him. They are friends and hang out when they can and that's all there is to it," the insider insisted.
In related news, Aniston revealed that she is still open to having a baby at her age. Sandra Bullock asked the actress what else she wanted to accomplish in her life and Aniston hinted about having children when she said, "I hear laughter, I see kids running."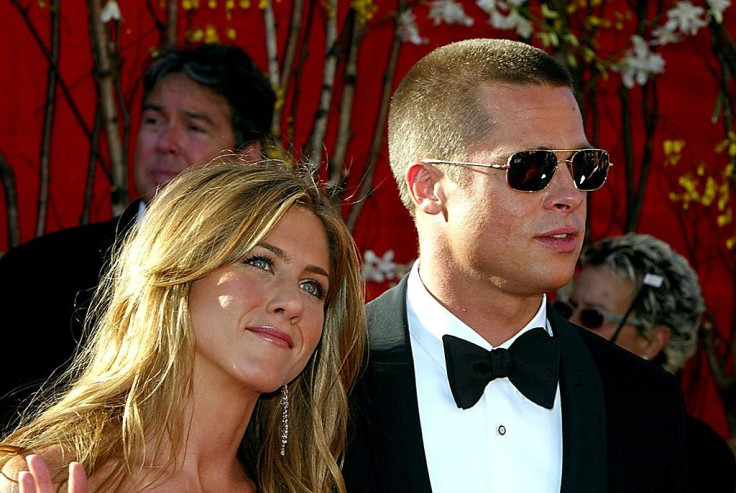 © Copyright IBTimes 2023. All rights reserved.