Jennifer Aniston, Sacha Baron Cohen And More Celebs Call Out 'All-White' HFPA
KEY POINTS
Time's Up said a "cosmetic fix isn't enough" to address the lack of diversity in the Hollywood Foreign Press Association
Jennifer Aniston, Sterling K. Brown, Rachel Brosnahan and more showed support for Time's Up's message
Sacha Baron Cohen thanked the "all-white" HFPA in his Golden Globes 2021 acceptance speech
Jennifer Aniston joined the growing number of celebrities who have called out the Hollywood Foreign Press Association (HFPA) for its lack of diversity.
Ahead of the 2021 Golden Globes ceremony on Sunday, Time's Up called on its voting body, the HFPA, to address the lack of inclusion of Black journalists in the organization with 87 members. "A cosmetic fix isn't enough. #TIMESUPGlobes #TIMESUP," read its post, which included a cracked Golden Globe trophy.
Several celebrities expressed their support for Time's Up's message, taking to social media to call on the HFPA to commit to solving its lack of a diverse membership.
Aniston shared its message that a "cosmetic fix isn't enough" on her Instagram story Friday. Sterling K. Brown, Rachel Brosnahan, Mark Ruffalo, Tracee Ellis Ross and Kerry Washington also shared the same message on their respective social media accounts.
"So many crazy things about the @goldenglobes and the Hollywood Foreign press but this is awful. #timesupglobes," Judd Apatow tweeted.
"Old news. New energy. #TimesUpGlobes," filmmaker Ava Duvernay wrote.
Sacha Baron Cohen subtly called out HFPA when he accepted the award for best musical or comedy film for "Borat Subsequent Moviefilm" at the 2021 Golden Globes by thanking the "all-white" organization. He also highlighted his "Borat 2" special co-star Rudy Giuliani during his speech.
"[He's] a fresh new talent who came from nowhere and turned out to be a comedy genius. I'm talking about Rudy Giuliani. Who can get more laughs out of one unzipping? Incredible! Rudy went on to star in a string of comedy films -- hits like Four Seasons Landscaping, Hair Dye of the Day and the courtroom drama, The Very Public Fart," he said, earning a laugh from his wife, Isla Fisher, who giggled by his side, Entertainment Tonight reported.
HFPA has since addressed the concerns in a statement released to the press on Sunday. The organization acknowledged the need to add Black members to the team.
"We are fully committed to ensuring our membership is reflective of the communities around the world who love film, TV and the artists inspiring and educating them," HFPA wrote.
The statement continued, "We understand that we need to bring in Black members, as well as members from other underrepresented backgrounds, and we will immediately work to implement an action plan to achieve these goals as soon as possible."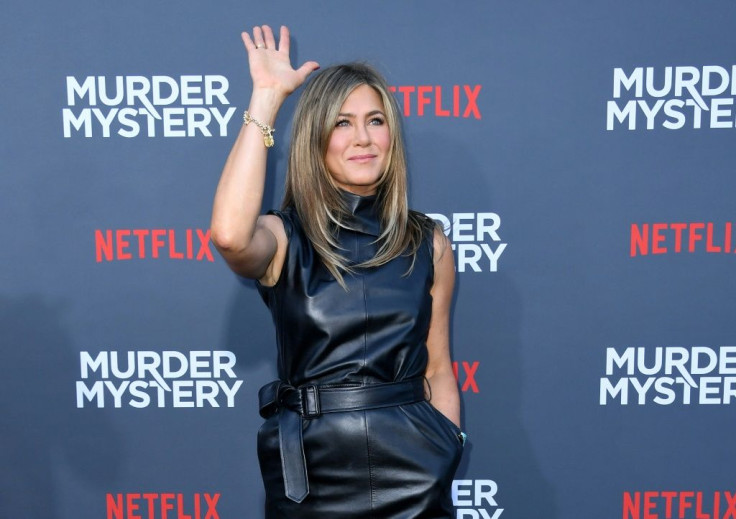 © Copyright IBTimes 2023. All rights reserved.