Jennifer Aniston Shares Her Social Distancing Activities After Brad Pitt Wedding Rumors Surfaced
KEY POINTS
Jennifer Aniston just shared her social distancing activities with Ellen DeGeneres
The "Friends" alum has been spring-cleaning while on self-quarantine
Jennifer Aniston and Brad Pitt are rumored to be planning a secret beach wedding
Jennifer Aniston recently shared some of her social distancing activities with Ellen DeGeneres during their recent conversation while they are on self-quarantine.
On her Instagram account, DeGeneres shared a video of herself talking to Aniston as part of her Instagram video series. Aniston tells DeGeneres that she has been cleaning out her closet since she has so much free time.
Other than a good spring-cleaning session, Aniston also encouraged her and DeGeneres' fans to read books while they are on self-quarantine.
Aniston and DeGeneres also talked about the latter's 4,000-piece puzzle that she started a few days ago. However, the "Ellen Show" host revealed that she had to get rid of it because she didn't have a big enough table to place it on.
"Okay, so I'm bored, I'm sure everybody is bored. I remembered I have a 4,000-piece puzzle … so this is what I'm going to do to keep busy. It's going to keep me busy for at least an hour. I haven't done [a puzzle] in a long time, but it shouldn't be that hard. Let's see how this goes," DeGeneres said earlier this week.
In her second video, DeGeneres revealed that she's missing one piece from the puzzle this is why she decided that she would no longer do it.
Meanwhile, Aniston also made headlines this week amid rumors that she and Brad Pitt were planning a secret beach wedding in Cabo, Mexico. According to Life & Style, the former couple wants to keep their nuptials as low-key as possible that's why they will only share details after it has already happened.
However, the tabloid's claims are incorrect because Pitt and Aniston are nothing more than friends. In fact, they have not considered getting back together ever since their divorce in 2005. Rumors about the couple getting back together and tying the knot are not new but each and every time it has been proven to be false.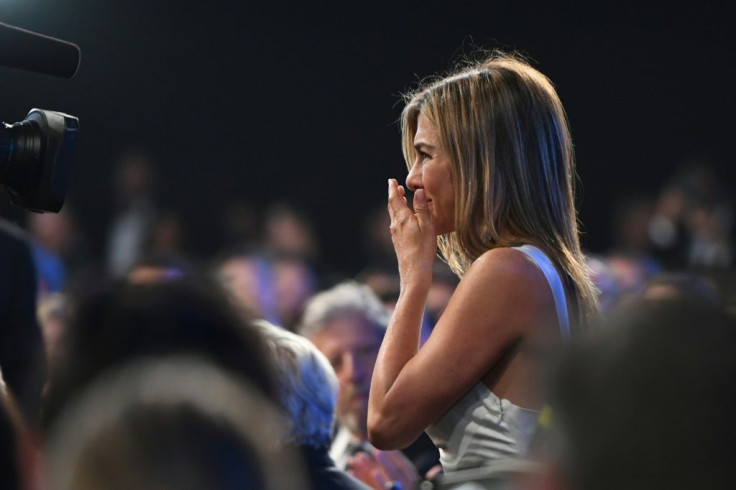 © Copyright IBTimes 2023. All rights reserved.