Jennifer Connelly Reveals Tom Cruise Helped Her Overcome Her 'Crippling Fear' Of Flying
KEY POINTS
Jennifer Connelly virtually appeared on "The Norton Graham Show"
She was joined by her "Top Gun: Maverick" co-stars Tom Cruise and Miles Teller
During the interview, Connelly admitted to having a "crippling fear of flying"
She also shared how Cruise had helped her deal with it
Jennifer Connelly used to be afraid of flying. But thanks to Tom Cruise, she was finally able to overcome her "crippling fear."
The 50-year-old actress opened up about this milestone during her virtual guesting on "The Graham Norton Show" Monday alongside other cast members of the movie "Top Gun: Maverick," including Miles Teller and Cruise himself.
"What I was afraid to tell Tom at the time was that I had just recently decided to think myself out of a really crippling fear of flying that I had suffered from for years," Connelly told host Graham Norton as per People. "And so originally when I signed on to do the movie there was no flying for my character. My character was on land, she was on the water, she was never in the air."
Little did she know, Cruise had come up with the plan to get her up in the air.
"He's [Cruise] like, 'Jen have you ever been in a plane like this before?' I was like, 'No I haven't, Tom. It's amazing.' He's like, 'Ever done any aerobatic flying before?' I started to get nervous. 'No, why? Will I be doing some?' He's like, 'It's gonna be very graceful. Very elegant. Very elegant rolls. It's going to be nice and easy,'" the actress recalled.
"So that's how I found out I was going to be up in the P-51 with Tom flying it," she concluded.
Turning to Teller, the host asked if he had been aware that no green screens would be used on the film. But even before the "Fantastic Four" star could respond, Cruise chimed in and told Teller, "Yes, I talked to you for hours, Miles!"
Teller then joked that the information had been provided to him in a "small print in the fine print somewhere." The 34-year-old star also confessed that he had "underestimated the training."
"I did, absolutely, but I absolutely underestimated the training that it would take to be able to withstand the G-forces that were pulling — people were throwing up in the cockpit fairly often," Teller explained.
"I told you! I said and I shot the early tests, I showed you the early tests," Cruise told Teller.
"Show me the email!" Teller answered in jest.
The action-adventure movie "Top Gun: Maverick" is slated to release on Nov. 19, 2021.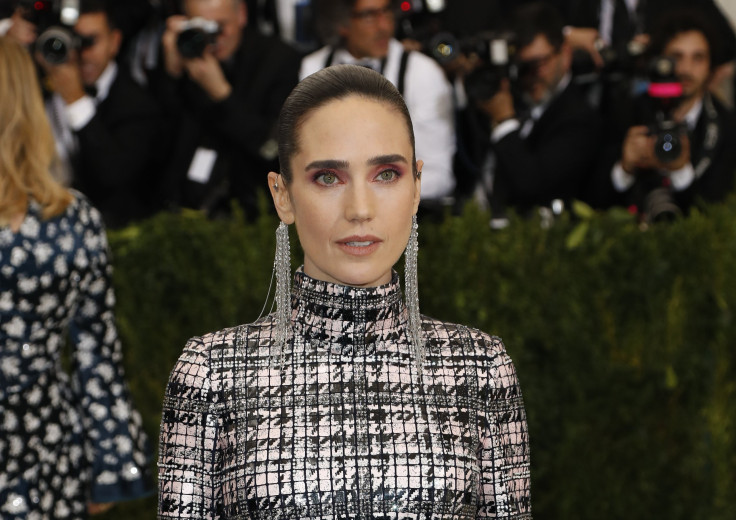 © Copyright IBTimes 2023. All rights reserved.