Jennifer Garner, Ben Affleck Teenage Daughter Starts Experimenting With Makeup
Jennifer Garner and Ben Affleck's daughter, Violet Anne, has turned 13. In a recent interview, the actress opened up about how her daughter has started experimenting with makeup.
Violet is officially a teenager, and that means she can experiment with makeup, but that comes with certain restrictions. In a recent interview with People, Garner said that her daughter likes to "explore and play with makeup."
While Violet is free to experiment at home, she has to check with her mother about makeup before leaving the house. Garner joked about how she generally makes her daughter remove some makeup before she goes out.
"So that's kind of where we are with it," Garner said. The actress added that growing up is a process. However, she admitted that it's hard to be an adolescent.
Being an adolescent may be particularly hard for Violet because she grew up watching her mother in the makeup chair, Garner explained. The actress said that her daughter was literally nursed in the makeup chair, and she has seen her mother get makeup down from the time she was in her lap.
Garner's kids get to see two versions of their mother, the actress said. One version that they see 90 percent of the time is the natural look without makeup that "looks crazy." The other look is when her hair is done and she has her makeup on.
The makeup version of her, Garner said, is something she never saw with her mother while growing up. The actress wondered how her makeup version affected her adolescent daughter.
The makeup routine that Garner prefers is a minimalist approach. She likes to use a little bit of mascara and a bit of blush, the actress told People. She is careful about protecting her skin from sun damage.
Garner hoped that her children realize that she is "happiest" and "most comfortable" when she doesn't have any makeup and she looks like herself. Apart from Violet, the actress shares two other children with Affleck: 7-year-old Samuel Garner and 10-year-old Seraphina Rose Elizabeth.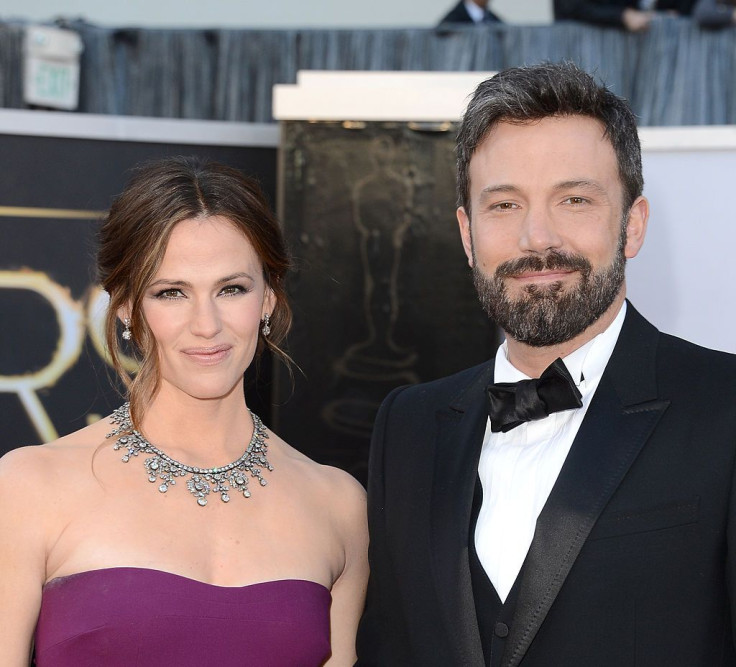 There have been speculations about Garner being pregnant again, but these rumors have been debunked. Her friend Reese Witherspoon has also been a subject of these false rumors.
Earlier this month the "Legally Blonde" actress posted a tabloid story about her and Garner being pregnant, and jokingly offered the "Peppermint" actress to co-parent the "imaginary babies," People reported.
© Copyright IBTimes 2023. All rights reserved.
FOLLOW MORE IBT NEWS ON THE BELOW CHANNELS