Jennifer Garner, Ben Affleck Watch Son's Basketball Game Amid Actress' Dating Rumors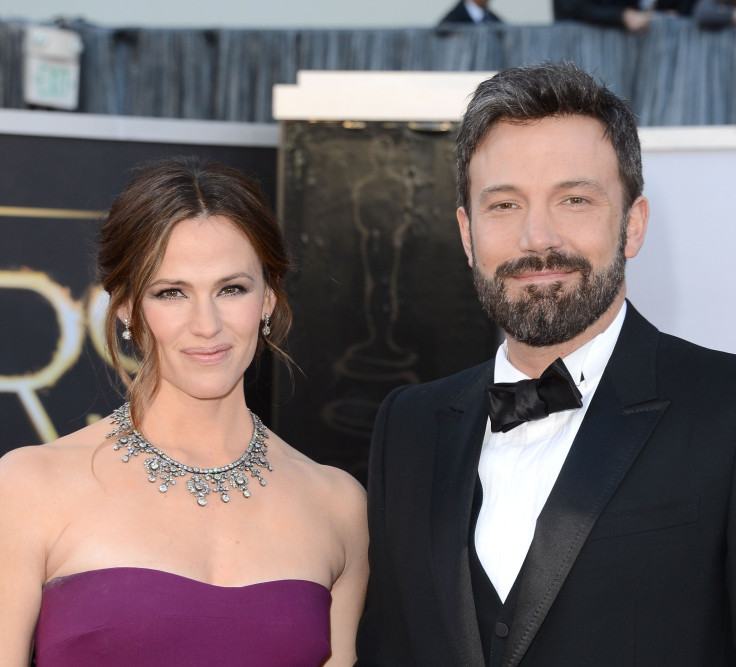 Jennifer Garner and Ben Affleck continue to co-parent their kids amid the rumors that "The Tribe of Palos Verdes" actress is secretly dating Josh Duhamel.
On Saturday, the "Miracles from Heaven" star and the "Justice League" actor reunited to watch their son Samuel's basketball game in Brentwood. The exes were with their two other kids Violet, 12, and Seraphina, 9, Daily Mail reported.
For the said sighting, Garner looked chic in her black jeans and V-neck tan sweater. She paired it with maroon tennis shoes and accessorized with a gold necklace and large brown handbag. Meanwhile, the "Argo" actor dressed for comfort in matching black jeans, white v-neck shirt and black zippered sweatshirt.
Affleck and Garner sat beside each other during the game. Later on, the "Batman" actor was spotted putting on a helmet and leather gloves and jacket as he departed on his motorcycle.
Affleck and Garner's reunion comes just days after the "13 Going On 30" star was romantically linked to Josh Duhamel. Garner and Duhamel co-stars in "Love, Simon."
According to a so-called insider, Garner and Duhamel shared intimate lunches and dinners. In fact, the "Safe Haven" actor gave the "Juno" actress the courage to divorce Affleck.
Garner and Affleck separated on June 30, 2015, a day after their 10th wedding anniversary. However, the couple only filed for divorce in April almost two years after their split.
Meanwhile, in September, Duhamel and Fergie announced their separation after eight years of marriage. According to the then-couple, they split earlier in 2017. However, in January of the same year, the actor posted a sweet message, greeting the "Big Girls Don't Cry" singer for their anniversary. "8 years!! Love you babe," Duhamel wrote on Instagram.
Gossip Cop debunked the rumors suggesting that Garner and Duhamel are "secretly dating." According to the publication, there is nothing romantic between the "Love, Simon" stars.
Also, Garner already said that she is not dating and is not interested in it. "I haven't been on a date and I am not interested in dating," Garner told Entertainment Tonight in November.
"People want to set me up and I am just like, 'No thank you!' I would not have chosen this life for myself or for my kids. I would not choose to be single or be in this position. It's something that we are working through."
© Copyright IBTimes 2023. All rights reserved.