Jennifer Garner Holds Hands With Son Samuel After Swimming Lesson
Jennifer Garner held hands with son Samuel during a recent outing.
On Thursday, the "Peppermint" star was spotted enjoying some quality time with his only son, Samuel, 7. Garner and Samuel were walking hand in hand up in the sidewalk in the Pacific Palisades neighborhood of Los Angeles.
In the photos shared by Daily Mail, Garner dressed down but still looked elegant in her white fitted T-shirt, dark jeans and white sneakers. She accessorized with a pair of black sunglasses while swinging her jacket over her forearm.
She slung a pink canvas bag over her right shoulder. Meanwhile, Samuel donned matching gray T-shirt and jeans.
Last week, Samuel and his older sister Seraphina joined their dad Ben Affleck at the annual Pacific Palisades Independence Day parade.
The trio was in great spirits even if Garner and Violet were missing. Affleck looked good in his red, white and blue plaid shirt, gray jeans and gray sneakers. On the other hand, Seraphina looked festive and all out for the Fourth of July celebration with her American flag bandana, rainbow-colored bright shirt, pink shorts and blue sneakers.
Meanwhile, Samuel donned a gray California state T-shirt and gray shorts with matching sneakers and red white and blue socks.
The trio was spotted again on Sunday returning home after visiting Dunkin' Donuts to pick up some sweet treats. Affleck donned his signature plaid shirt of blue, red and white design on top of a white, plain T-shirt. He paired it with jeans and black sneakers.
Seraphina wore a pink sweater and mismatched socks for the casual outing. Samuel sported another pair of matching gray T-shirt and jogging pants.
Again, Garner and Violet were missing. According to Page Six, the mother and daughter duo actually flew to London to watch Noël Coward's play "Present Laughter." The "Miracles from Heaven" star wore black overalls and white T-shirt without makeup at the comic play.
"Jennifer was all smiles and having the best time with her daughter . . . No one noticed her at all. She was completely under the radar but still looked gorgeous!" one onlooker said.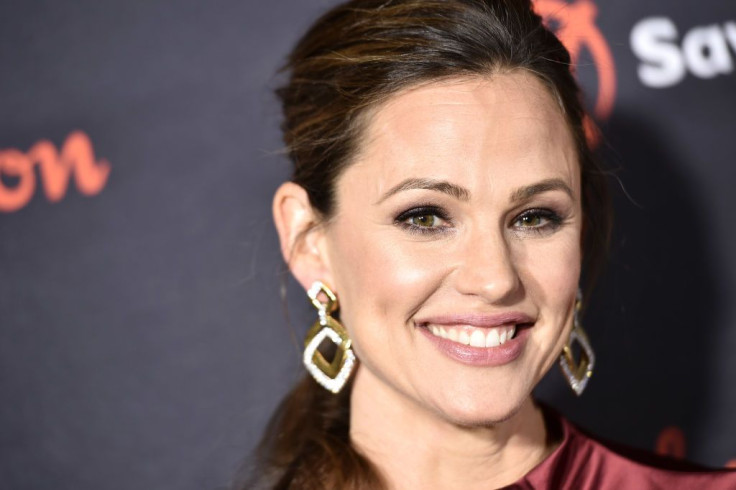 © Copyright IBTimes 2023. All rights reserved.