Jennifer Garner Shares First Kiss Story As Harvard's Hasty Pudding Woman Of The Year
KEY POINTS
Jennifer Garner was honored as the 2022 Woman of the Year by Harvard University's Hasty Pudding Theatricals theater troupe
The troupe celebrated her award with a parade on the streets of Cambridge, Massachusetts
Garner gamely answered students' questions about herself, including the details of her first kiss
Jennifer Garner opened up about her first kiss as she received an award over the weekend.
On Saturday, the 49-year-old actress was honored as the 2022 Woman of the Year by Harvard University's Hasty Pudding Theatricals theater troupe.
During a Q&A session, inspired by her film "Yes Day," students asked Garner about a variety of topics, including the details of her first kiss, which she gamely shared.
"It was a guy named Matt Crittenden. He tried to go further than a kiss, and I swatted it away. He broke up with me the next day because he said I was a prude, which was a badge I've worn proudly ever since," Garner was quoted as saying by People. "I was 18!"
After the troupe poked fun at Garner and her roles throughout the years, she also shared some details about her current life, including her excitement for her upcoming milestone birthday.
"I am turning 50 in over 2 months," she said. "I'm so excited. Just this morning, I was starting to make some plans and get a little serious. I'm a last-minute planner."
Earlier that day, Ben Affleck's ex-wife was seen cruising through the streets of Cambridge, Massachusetts, in a convertible while flanked by members of the Theatricals in drag.
Garner wore a long black coat, houndstooth trousers, knit mittens and her Hasty Pudding medal around her neck during the parade.
She also showed off her dancing skills when she danced the can-can with students in front of Harvard's Farkas Hall.
Later that evening, the "Adam Project" actress took the stage to be presented with the famed pudding pot.
"I guarantee my day was better and more fun than yours. I am a devoted member of the Hasty Pudding Club from now on, and I will be a nerd in the audience next year, I promise," Garner told the crowd. "This has been the most fun day ever."
During the event, the actress also admitted that she wishes she had brought along her eldest daughter Violet, whom she said had "school and a debate tournament."
Garner shares Violet, 16, Seraphina, 13, and Samuel, 9, with Affleck.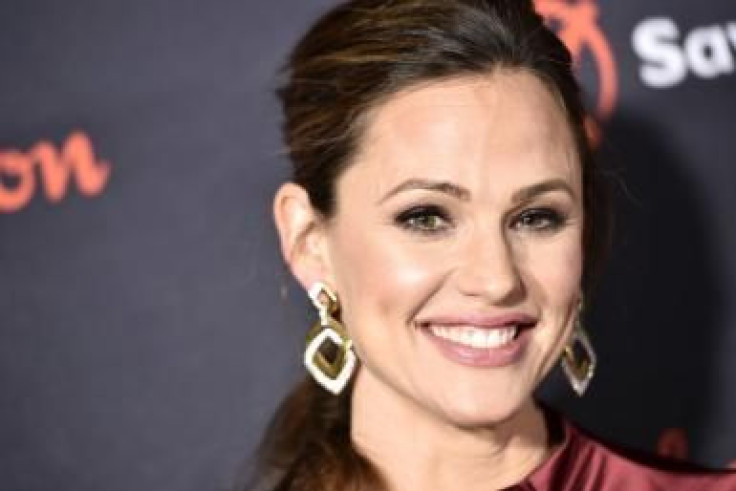 © Copyright IBTimes 2023. All rights reserved.