Jennifer Garner Shares High-Intensity Workout Video; Fans React
Jennifer Garner wants to impress her kids with her intense fitness routine.
On Wednesday, the "Alias" actress took to Instagram and shared a glimpse of her workout routine which includes burpees, squats, box jumps and Bosu ball exercises.
"If your kids call your workout Jazzercise and it nearly kills you to complete it, do you have the right to video yourself and put it out there to haunt them when they are fifty? 👟🤷🏻‍♀️👯‍♀️: @bethjnicely @thelimitfit)," she captioned her post.
Fans of the 50-year-old actress applauded her for her devotion to the high-intensity workout.
"Grey's Anatomy" star Jessica Capshaw said, "Watching how incredible you are and look doing that makes me simultaneously proud of you and deeply worried about me."
Comedian Chelsea Handler also dropped a comment, "This is pretty hardcore," while Kerri Washington praised Garner's stylish workout attire and wrote, "the legwarmers."
Food Network star Giada De Laurentiis dropped two hand-clapping emojis in the comment section while Julianne Moore commented with a fire emoji. "The Matrix Reloaded" star Gina Torres said, "Ummm, pretty sure my pulse accelerated just watching."
Garner's video has received nearly 400,000 likes since it was uploaded.
Garner is a mother of three children and shares them with her ex-husband Ben Affleck. In March 2021, she got candid about how motherhood affected her body.
During her appearance on an episode of the "Happy Mum, Happy Baby" podcast, Garner noted that some women's bodies can "bounce right back" after having children but she's just "not one of them."
"There are some incredible women whose bodies just, no matter how many babies they have, they bounce right back to that slim-hipped, no stomach," she told host Giovanna Fletcher. "It's incredible. I have so many girlfriends who have that physique, and I'm so happy for them. I am not one of them. That is not my gig."
She continued, "I can work really hard, and I can be really fit and I will still look like a woman who's had three babies, and I always will."
Also in 2014, Garner told Ellen DeGeneres: "I am not pregnant, but I've had three kids and there is a bump. From now on, ladies, I will have a bump, and it will be my baby bump. Let's just all settle in and get used to it. It's not going anywhere. Its name is Violet, Sam and Sera."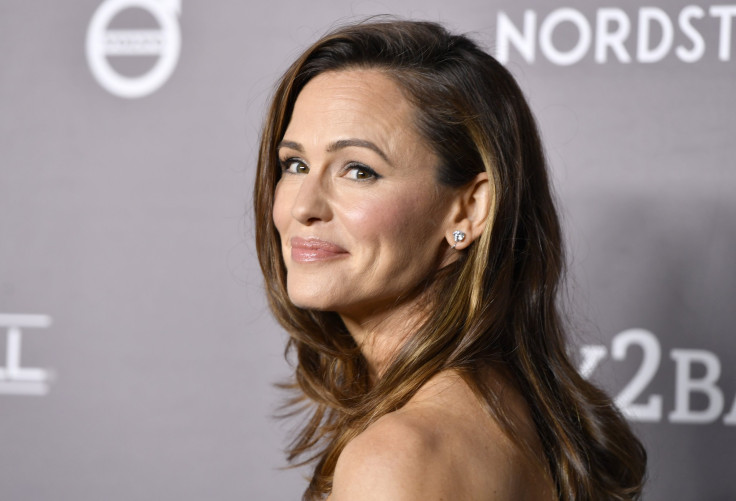 © Copyright IBTimes 2023. All rights reserved.
FOLLOW MORE IBT NEWS ON THE BELOW CHANNELS