Jennifer Garner Shares Hilarious Video Of Her Bathing 'Befouled' Cat Moose: 'Something's Gone Awry'
KEY POINTS
Jennifer Garner gave her cat Moose a bath after he "pooped his pants"
Garner struggled to keep Moose in the sink as she bathed him, according to the video she shared
The actress later showed the scratches her cat left on her neck during their power struggle
Jennifer Garner recently gave her cat Moose a bath after he had an accident.
In a clip she shared on Instagram Tuesday, the "Miracles from Heaven" star, 49, explained, "Something's gone awry." She then covered her cat's ears and told her 11.6 million followers, "Moose pooped his pants. We can't live like this. He's befouled!"
Garner first removed her cat's collar before picking Moose up and taking him to her sink. She also provided the disclaimer, "First of all, we have an obesity problem. So, please don't make fun."
She then proceeded to give Moose a bath. "Oooh, is that nice? Oh, what a good cat!" she exclaimed, before wrinkling up her nose and remarking, "Oh, it smells even more."
As she keeps scrubbing, Garner said she's "never seen a nicer cat than this cat — which is why I feel [bad] making fun of what's happened to his butt. There's something caught."
Moose was initially calm when Garner began bathing him but soon started to escape as she lathered soap on her pet's fur. The cat climbed up Garner's shoulder as he tried to get away from the water, and the actress struggled to get him back in the sink.
Then, as Garner started rinsing off the soap, Moose brought out the claws, slashing her neck and then digging into her back as she winces.
"I'll never forget this as long as I live," Garner said in the video after she finished bathing Moose.
The "13 Going on 30" star later showed the bleeding scratches her cat left on her neck, saying, "I deserve it. I don't blame him."
The video ended with Garner cleaning up the wet floor and sharing one final realization. "Oh, we didn't get to do conditioner," Garner said.
Many of Garner's followers apparently found her cat-washing adventure entertaining, while some said they could relate to her struggles.
"Oh my god, Jen, I am dying," Kelly Corrigan commented.
"Oh my God, I can't believe you were able to finish!!! With my cat, I have to lock her in my shower with me so she cannot escape!! And it's a struggle! I go through this once a week because she's hairless, so she needs a bath every week!" Genevieve Herr wrote.
Garner is a hands-on mom, not only to her three children with ex-husband Ben Affleck — Violet, 15, Seraphina, 12, and Samuel, 9 — but also her pets. In her previous posts, she shared snaps of her dog Birdie and chicken Lady.
The actress recently told People that she monitors her son's tooth brushing and face washing as she helps him develop good hygiene and skin care habits.
"You have to get into that habit," Garner explained. "I don't care if he's 9 and he's never heard of a pimple. I don't care, you have to do it."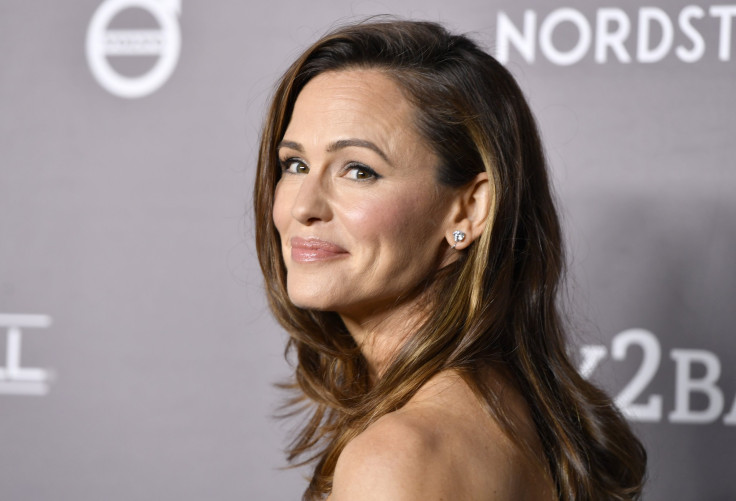 © Copyright IBTimes 2023. All rights reserved.