Jennifer Lawrence 'Photobombs' Taylor Swift At Golden Globes, 'American Hustle' Actress Says Singer Would 'Love That'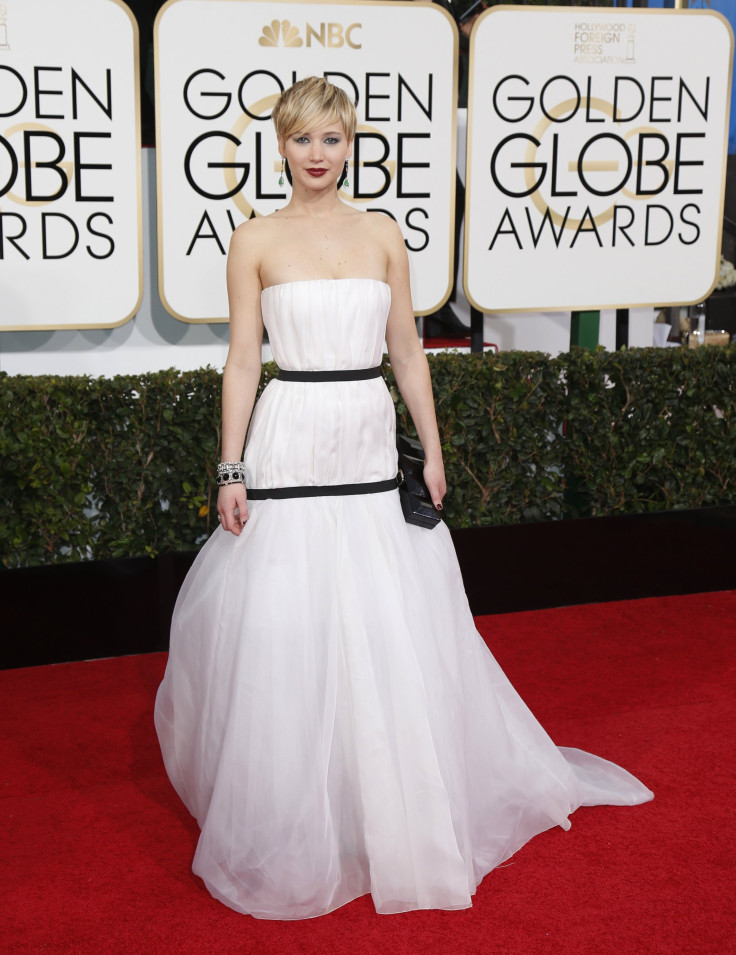 Jennifer Lawrence may be one of Hollywood's leading ladies, and certainly had her arms full of awards following Sunday's 2014 Golden Globe Awards; but the "American Hustle" actress still knows how to make a scene.
Lawrence's epic "photobomb" of Taylor Swift at the Golden Globes is catching fire all over the Internet because, let's face it, she makes dorky look oh-so glamorous.
While Swift was chatting it up with Ryan Seacrest, Lawrence spotted an opportunity for a little comedic relief on the red carpet and began to approach Swift from behind. Lawrence crept up on an oblivious Swift with one of her arms outstretched, her hand in a sort of claw shape, baring her teeth.
"I was going to come in and push you down the stairs," Lawrence said in front of the E! News cameras. "I was like, she'll crack up. She would really love that."
The two seemed to both enjoy the moment. See the epic Jennifer Lawrence photobomb of Taylor Swift here.
Lawrence, who took home a best supporting actress award for her role in "American Hustle" opposite Bradley Cooper and Christian Bale, is becoming known for her silly antics and off-the-cuff remarks in front of the cameras.
And Sunday's photobomb wasn't even her first. Just last year, the 23-year-old actress "photobombed" Sarah Jessica Parker at the 2014 Met Gala in New York.
© Copyright IBTimes 2023. All rights reserved.