Jennifer Lawrence Says She Feared Dying Bald When Her Plane Nearly Crashed
Jennifer Lawrence shared her spine-chilling experience of traveling in a private plane that suffered double engine failure and how she feared dying bald.
Speaking to Vanity Fair, Lawrence, 31, recalled the moment when she was traveling in the plane to New York City from her hometown of Louisville, Kentucky, in 2017 and learned that one of the two engines had failed. The pilot then noted that they can still make a safe emergency landing in Buffalo. However, she later learned that the second engine also failed and explained how she felt after listening to the news.
"My skeleton was all that was left in the seat," the actress told the magazine Monday. "We were all just going to die."
Lawrence said that at that time she started to leave little mental notes to her family and felt bad for people who were traveling with her.
"I just felt guilty. Everybody was going to be so bummed. And, oh, God, Pippi [her dog] was on my lap, that was the worst part," she said. "Here's this little thing who didn't ask to be a part of any of this."
The actress said she began to think how she is going to die as a "burn victim" and that it is going to be painful. However, one of her concerns was, she might die bald.
"I thought, Oh, my God, maybe we'll survive this? I'll be a burn victim, this will be painful, but maybe we'll live," she noted. "Please, Lord Jesus, let me keep my hair. Wrap me in your hair-loving arms. Please don't let me go bald."
After a little struggle, the plane landed in Buffalo safely. The actress noted that she had to take another flight right after this incident and several mini bottles of rum helped her to do so. "It made me a lot weaker," the actress said, adding, "Flying is horrific and I have to do it all the time."
On the work front, Lawrence will be next seen in the highly anticipated movie, "Don't Look Up," which is slated to release on Dec. 10. The movie also stars Leonardo DiCaprio, Timothée Chalamet, Ariana Grande, Jonah Hill and Chris Evans.
The actress will also feature in movies like "Red, White and Water," "Mob Girl" and "Bad Blood." On the personal front, she married Cooke Maroney in 2019.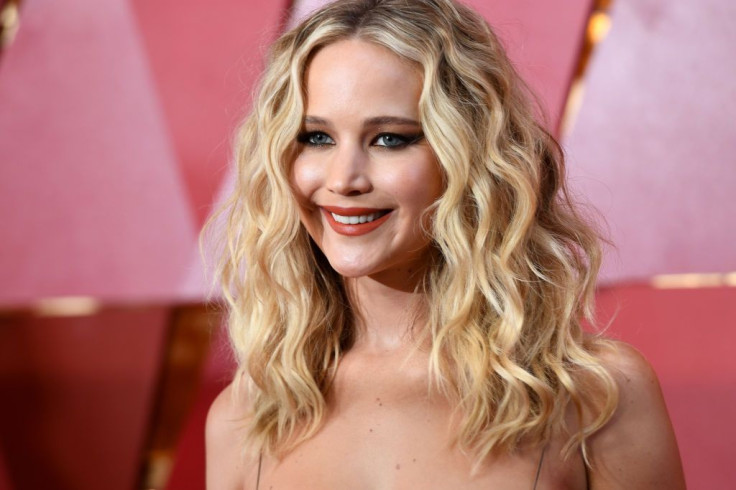 © Copyright IBTimes 2023. All rights reserved.