Jennifer Lawrence Reveals She Fangirled Over Ariana Grande When She First Met Her
Jennifer Lawrence may have won Oscars and Golden Globes, but she still can't stop fangirling like a normal person every time she meets her favorite celebrities. During an interview with Variety, Lawrence recalled feeling both "nervous and excited" when she first met Ariana Grande.
The "Hunger Games" star is currently busy promoting her next Netflix release, "Don't Look Up." The actress spoke about her love for Grande in the Variety interview.
"She can't make bad music. I've since reflected on my behavior with Ariana Grande. I went full radio contest winner," the "Silver Linings Playbook" actress said.
"I was so excited and nervous that at one point, I just kind of walked into her hotel room and sat down. I've just been thinking about it a lot lately. There were all of these trunks for her hair and makeup, and I was like, 'Do you live here?'" she added.
Adam McKay who is the director, writer and producer of the movie jokingly said, "She didn't like you."
The "Seven Rings" singer has a small role in "Don't Look Up." She also recorded an original song called "Just Look Up" with co-star Kid Cudi for the movie.
The 30-year-old actress also recently gushed about Jonah Hill, who plays Jason Orlean, the son and chief of staff to Meryl Streep's U.S. president in the movie. She revealed that some lines that Hill improvised made the final cut.
"He is the worst," Lawrence said. She further added that it was "really hard filming with Jonah and just not ruining take after take laughing."
"We one time dedicated an entire day to him just improving insults at me. It was amazing. He and Meryl are the only ones who should do that kind of improv," she said, adding, "He's a comedic master. We all did some stuff, but not as well as Jonah."
The McKay-directed movie stars Leonardo DiCaprio, Timothée Chalamet, Jonah Hill, Meryl Streep, Cate Blanchett, Ron Perlman, Tyler Perry and Lance Norris.
Don't Look Up will be released in select theaters on Dec. 10 and on Netflix on Dec. 24.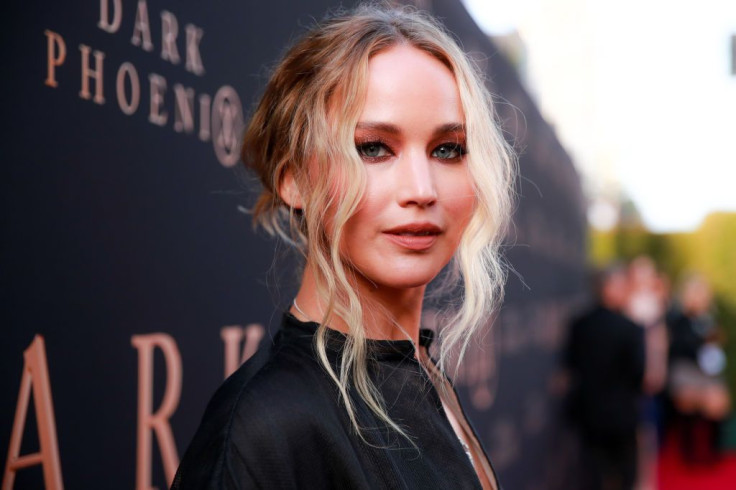 © Copyright IBTimes 2023. All rights reserved.