Jennifer Lopez Holds Viewing Party With Alex Rodriguez, Friends For 'World Of Dance'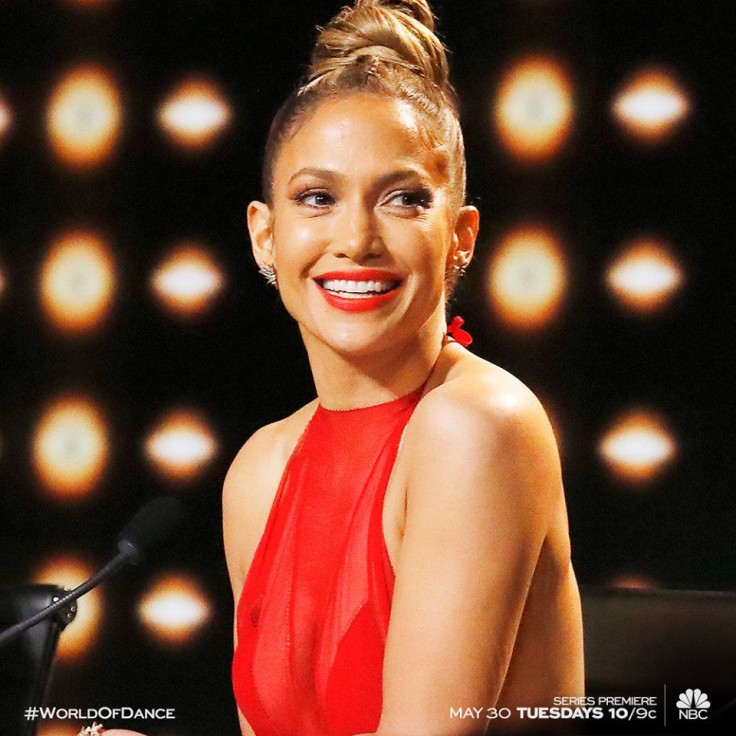 Jennifer Lopez recently held a viewing party for the "World of Dance" Season 1 premiere with her boyfriend, Alex Rodriguez, and some of their friends.
To celebrate the premiere of her new show, Lopez made sure to post a photo from the viewing party on her Instagram and share it with her millions of followers. Check it out below!
Read: Jennifer Lopez, Ne-Yo show off their dance moves ahead of "World of Dance" premiere
On Tuesday night, the new dance reality TV show on NBC aired its first episode, and executive producer and judge Lopez couldn't be more excited for her latest project. The one-hour program that kicked off the season with performances from a slew of dancers that were divided into three groups: juniors, upper and teams.
Juniors consist of dancers aged 17 and below. Uppers are groups of up to four members who are aged 18 and above. Teams are made up of groups with five members or above who are also 18 or older.
It was also revealed in the premiere that the dancers will go through five rounds in the competition: qualifiers, duels, the cuts, divisional final and the world final. In the first four rounds, the chosen dancers will only compete within their division. In the world finals, the winner from each division will be competing against each other for the title and the $1 million grand prize.
Judges Lopez, Ne-Yo and Derek Hough will be scoring the dancers using five criteria with 20 points each: performance, technique, creativity, choreography and presentation. An average score of 80 points guarantees that the dancer or dancers will move on to the next round of the competition.
According to TV Line, all three judges bring specific and qualified points of views to the show. Lopez is a well-rounded performer whose songs and music videos have become huge hits. Ne-Yo is a recording artist who is also knowledgeable when it comes to dancing and performing. Hough is a professional dancer, and he's been on "Dancing With the Stars" for several years now.
"World of Dance" is hosted by Jenna Dewan-Tatum. The "Step Up" actress is also a professional dancer and has received training in dance for several years. Unfortunately, the actress didn't receive much air time on Tuesday night's pilot episode.
"World of Dance" Season 1 airs Tuesdays at 10 p.m. EDT on NBC.
© Copyright IBTimes 2023. All rights reserved.