Jennifer Lopez Poses With Kim Kardashian At Anastasia's Event [Photos]
Jennifer Lopez shared a series of photos featuring herself posing with bestie Kim Kardashian, host Oprah Winfrey and actress Sofía Vergara. The stars were gathered on the occasion of Anastasia's 25th anniversary.
In the first few photos, Kardashian can be seen clicking a selfie with Winfrey and Lopez in different poses. While in the next photo, Lopez was all smiles as she posed with the CEO of Anastasia Beverly Hills, Anastasia Soare.
Lopez shared two more selfies featuring herself with Kardashian. In one of the photos, the 53-year-old singer can be seen sitting at the dinner table with Vergara, 50, holding up animated photos of themselves.
In the last photo, Lopez and Kardashian were clicked in a candid pose at the dinner table, where they were talking to each other while Winfrey was sitting in the middle. "Lovely dinner last night celebrating Anastasia's 25th anniversary," Lopez captioned the post.
Kardashian and Lopez have been close friends for nearly 15 years and the singer has mentored the reality star, according to Lopez's ex, Alex Rodriguez.
"We've all known each other for a long time. But Kim and Jennifer are very, very close, and she's almost like a mentee of Jennifer, and Jennifer's mentored her a lot over the years," Rodriguez told People in 2019. "Now, they just go back and forth."
Vergara also shared a series of photos from the event featuring herself with actress Jessica Alba, model Heidi Klum and actress Priyanka Chopra.
Anastasia's 25th anniversary also marked Winfrey's 69th birthday on the same day.
Kardashian took to Instagram Story Sunday to share a selfie with the host and wrote, "Happy Birthday @oprah. [Sharon Stone] said it best last night toasting you that you mean the world to the world! Happy birthday!"
The mother of four also shared Winfrey's two-tiered birthday cake, which was brought to the dinner table during the event, ETOnline reported.
Soare wished the iconic talk show host and captioned, "Happy birthday @oprah 👑 "YOU mean the World to the World' like @sharonstone said last night !!"
Winfrey talked about how she feels about turning 69 this year and shared her perspective on birthday celebrations.
"Take age out of the equation, think about how you feel inside your body and reflect on how far you've come over the past 365 days," she wrote in a blog post on her website. "For me, it is such a reward to be turning 69 and to be strong and healthy. This time last year, I was getting over a double knee operation, and now I have never felt better."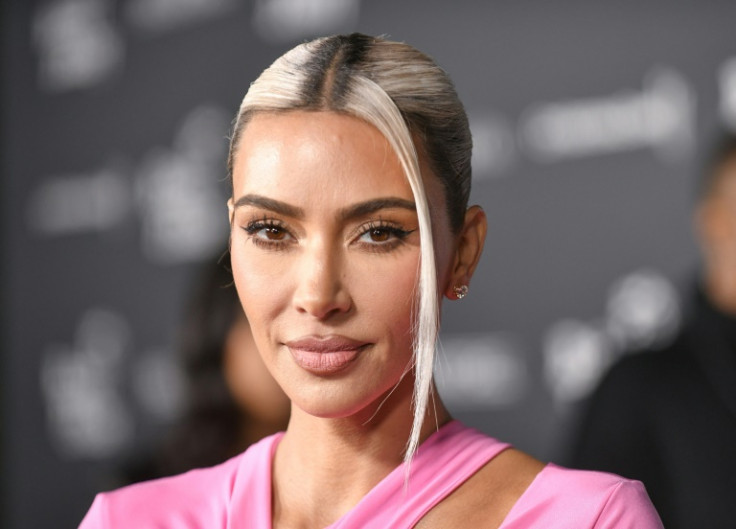 © Copyright IBTimes 2023. All rights reserved.