Jennifer Lopez Posts Adorable Pool Day Photo With Max, Emme And Alex Rodriguez's Daughters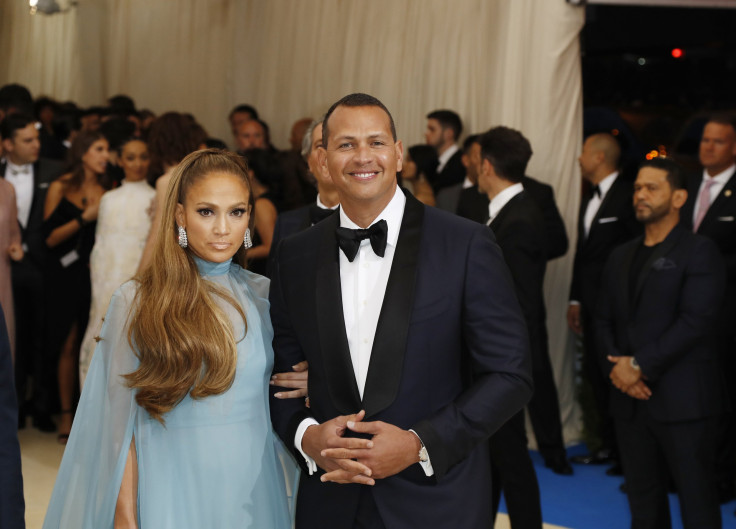 Jennifer Lopez may have just posted the sweetest "family" photo with her twins, Max and Emme, and her boyfriend Alex Rodriguez's daughters, Ella and Natasha.
On her Instagram account, the "World of Dance" judge shared a snap of all six them bonding while at the pool. Everyone dipped in the clear blue waters except for Lopez's son, Max. The 9-year-old boy, who is wearing blue shorts, is sitting on the ledge of the pool with his head resting on his mom's forehead. Lopez also revealed that the photo was taken by her friend, photographer Ana Carballosa.
This is not the first time that Lopez was photographed spending time with her boyfriend's children. Last month, Ella and Natasha joined Lopez and Emme during one of the singer's outdoor performances. The "Shades of Blue" actress called the three girls her "favorite."
Read: Jennifer Lopez teases exciting second episode of "World of Dance"
Meanwhile, Lopez and Rodriguez also make it a point to spend some alone time with each other. Even though their kids all get along great, Lopez and Rodriguez still go out on dates. Last month, Vanity Fair compiled photos of the couple and their date nights. Most recently, Lopez invited Rodriguez and their common friends to watch the premiere of "World of Dance" on NBC. Lopez also posted a short video revealing her excitement via Instagram.
"World of Dance" became a huge hit among fans during its premiere night. The reality TV show instantly became the highest-rated summer program on the network. On its first season, "World of Dance" will have a total of 10 episodes. In the pilot, a slew of contestants showed off their skills in dancing, and majority of them made it to the duels round.
Lopez, Ne-Yo and Derek Hough all shared their expertise in dance. While giving his comments on the performances, Hough even showed off his impressive dance moves. Lopez also had a hard time finding the right words to describe one of the acts that she ended up moving her whole body to the rhythm.
"World of Dance" Season 1 airs Tuesdays at 10 p.m. EDT on NBC right after "America's Got Talent" Season 12.
© Copyright IBTimes 2023. All rights reserved.