Jennifer Lopez Says Ben Affleck 'Melted My Heart' With Valentine's Day Present
KEY POINTS
Ben Affleck created a personalized music video to Jennifer Lopez's song "On My Way" from her new movie "Marry Me"
Lopez said the video was Affleck's "early Valentine's Day present" for her
The video featured various shots of Affleck and Lopez from their first relationship between 2002 and 2004
Jennifer Lopez has shared the sweet present she received from her boyfriend Ben Affleck ahead of Valentine's Day.
Lopez, 52, revealed in a weekend newsletter that Affleck, 49, created a personalized music video to her song "On My Way" from her new romantic comedy "Marry Me" as an "early Valentine's Day present" for her.
The nearly 4-minute-long video featured various photos of the couple from their first relationship between 2002 and 2004. The snaps were woven into the original "On My Way" music video, which premiered in December 2021.
"Watching it made me think about the journey of true love, its unexpected twists and turns, and that when it's real, it actually can last forever," Lopez explained in her On The JLo newsletter. "This seriously melted my heart."
The "Hustlers" actress went on to write that the video is "very special and personal." Lopez said she "normally" would have only shared it with her "inner circle."
Lopez and Affleck got engaged in November 2002 shortly after they began dating but ultimately ended their relationship in early 2004. The pair reconnected in April last year.
During a recent appearance on "The Ellen DeGeneres Show," Lopez was asked about getting a second chance with Affleck, and the singer-actress admitted that no one was more surprised that they rekindled their romance than her and the actor.
"You never could imagine that something like that could happen. It's a beautiful thing," Lopez told Ellen DeGeneres about finding her way back into Affleck's life 17 years after they ended their engagement.
Lopez also discussed how their dynamic has changed compared to their first relationship during her cover story interview with Rolling Stone. She explained that they were now more cautious when it comes to how much they were willing to reveal to the public about their relationship.
"I won't talk about it a lot. We've both grown. We're the same, and we're different. And that's what's nice," she told the outlet. "Yeah … having a second chance at real love … yeah. Like I said, we learned a lot. We know what's real, what's not real. So it's just — the game has changed. Again, I'm trying not to say too much."
Although Lopez was reluctant to talk about the details of her reignited romance with Affleck, she said she doesn't see them ever breaking up again.
"I don't think we would have got back together if we thought that was where it was headed," she explained. "We feel like what we found again is so much more important, and how we protect that and how we live our lives — what to share, what not to share — is the balance that we have now, the benefit of experience and the wisdom that we gained over the years."
"Marry Me" is now in theaters and streaming on Peacock.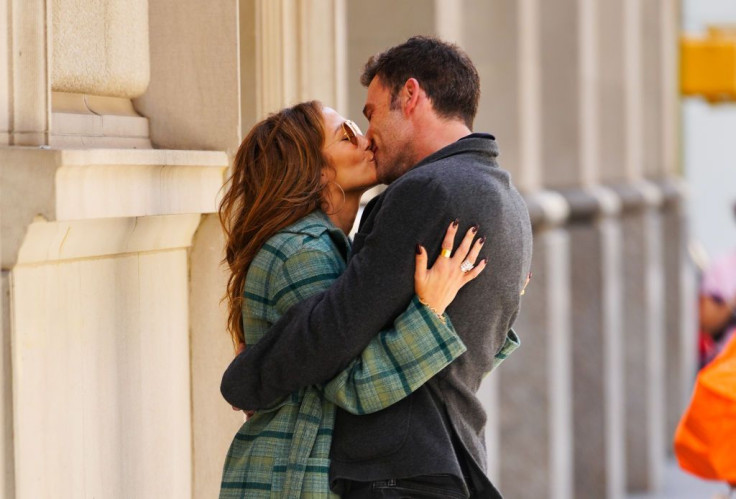 © Copyright IBTimes 2023. All rights reserved.