Jennifer Lopez Stuns In 'Amor Amor Amor' BTS At Age 48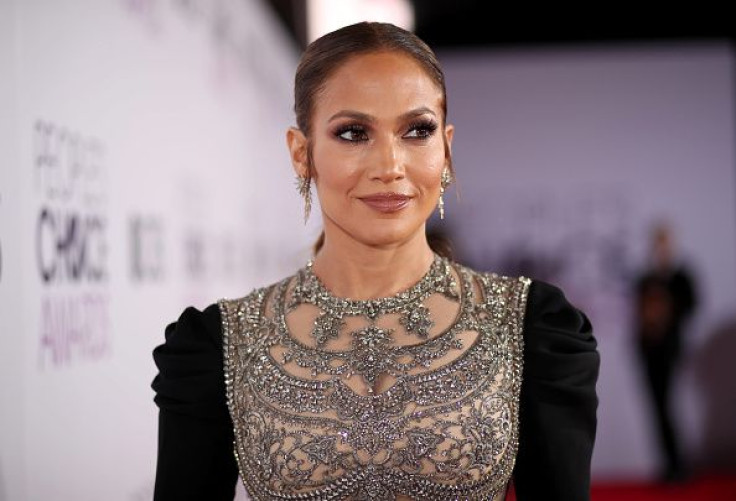 Jennifer Lopez recently shared the BTS for her newest song, "Amor Amor Amor."
On her Instagram account, Lopez uploaded the short video where she is seen dancing and singing. The 48-year-old performer also showed off her toned abs and bum in the clip. In one the scenes, Lopez wears a cropped Guess sleeveless top and black sweat pants. In another scene, she's wearing a Guess jumpsuit that accentuated her butt.
According to the Daily Mail, "Amor Amor Amor" landed on the number one spot in the Puerto Rico and Spain charts just hours after it was released. It also landed in the number two spot in Argentina and Ecuador, fourth in Chile and ninth in Mexico.
"Amor Amor Amor" is the second single off of Lopez's second full-length Latin album, and her ninth studio album. The "Shades of Blue" actress teamed up with her ex-husband, Marc Anthony, who executive produced the album. Last month, Lopez released a statement to Billboard expressing her excitement over their project.
"I am so excited and really looking forward to this new musical journey and to celebrate my Latin roots with Marc Anthony and the Sony/Magnus family," she said.
Meanwhile, other than her promoting her songs and album, Lopez is also tied to the upcoming movie, "Second Act." The actress has been filming in New York for the past couple of weeks with her co-stars Vanessa Hudgens, Leah Remini, Milo Ventimiglia and more.
When she is not working, Lopez spends most of her time with her 9-year-old twins, Max and Emme, who she shares with Anthony. She also regularly hangs out with her boyfriend, Alex Rodriguez, and his two kids, Natasha, 12, and Ella, 9.
Lopez also worked with Anthony and Rodriguez to produce a benefit concert to help the relief efforts in Puerto Rico and Florida. When asked what it's like to work with her past and present flame, Lopez told People that they are like "family."
"There's just no question about it when it comes to things like this. The truth is, we are all one. We are all family. We are doing this because it's the right thing to do," she said.
© Copyright IBTimes 2023. All rights reserved.