Jennifer Lopez Talks Sharing Super Bowl Halftime Show With Shakira
KEY POINTS
Jennifer Lopez said it was the worst idea to have two people headline the Super Bowl
The "Let's Get Loud" singer insisted on having their separate singing moments
Lopez's manager said it was an insult to hire two Latinas for a job one artist could do
Jennifer Lopez and Shakira impressed fans with their 2020 Super Bowl Halftime Show, but both had some concerns before their performance.
In one scene of her upcoming Netflix documentary "Halftime," the "Let's Get Loud" singer discussed with music director Kim Burse how to map out her performance and share the stage with Shakira. Lopez insisted that they be given separate moments.
"We have to have our singing moments," Lopez said, E! News reported." It's not going to be a dance f--king revue. We have to sing our message."
The singer-actress then went off on NFL, "This is the worst idea in the world to have two people do the Super Bowl. It was the worst idea in the world."
Another scene featured the "Waka Waka" singer expressing her concern about the timing, saying that the NFL organizers wanted their songs to be "weaved" into the performance.
Lopez insisted on dividing the 12 minutes equally, adding that "if it was going to be a double-headliner, they should have given us 20 minutes. That's what they should've f--king done."
Lopez's manager, Benny Medina, echoed Lopez's sentiments. According to him, the length of time would limit both singers' abilities.
"Typically, you have one headliner at a Super Bowl," he said. "That headliner constructs a show and, should they choose to have other guests, that's their choice. It was an insult to say you needed two Latinas to do the job that one artist historically has done."
Lopez shared some behind-the-scenes footage during her first rehearsal with Shakira on Instagram. In the clip, she gave the "Hips Don't Lie" singer some tips on how to booty shake.
Ahead of their performance, Lopez voiced her excitement to share the stage with Shakira on social media.
"So excited to share the stage with you tonight @Shakira!" Lopez wrote. "Let's show the world what two little Latin girls can do."
Lopez and Shakira co-headlining the Super Bowl was the first time two Latina women shared the stage. They also received rave reviews after taking the job on the heels of the other artists, including Rihanna and Cardi B, turning it down to support Colin Kaepernick. According to Shakira, putting on the show together was very difficult, but she felt that they nailed it.
"It wasn't an easy show to put together. There was a lot of work behind it, a lot of stress," Shakira told Cosmopolitan. "But it was one of the highlights of my career. I really thought it was a great opportunity to make a strong statement about what an important part of the American fabric the Latino community is. An opportunity that we couldn't miss."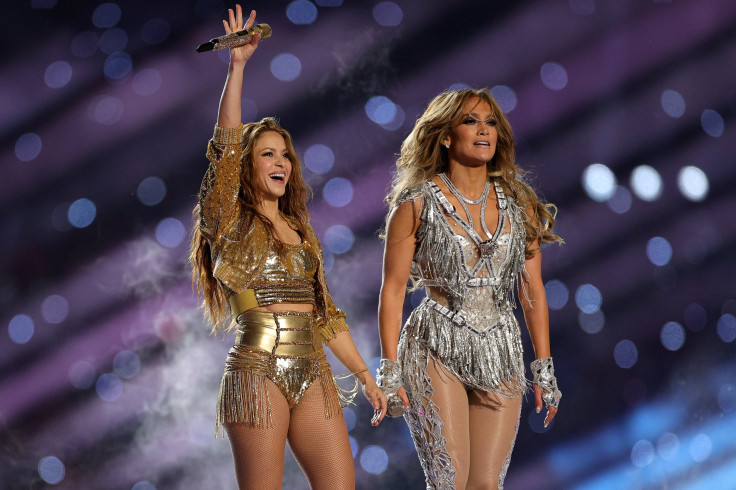 © Copyright IBTimes 2023. All rights reserved.