Jennifer Lopez Tour News: Her Craziest Concert Moments From Her Weave Falling Out To Onstage Breakdowns [VIDEO]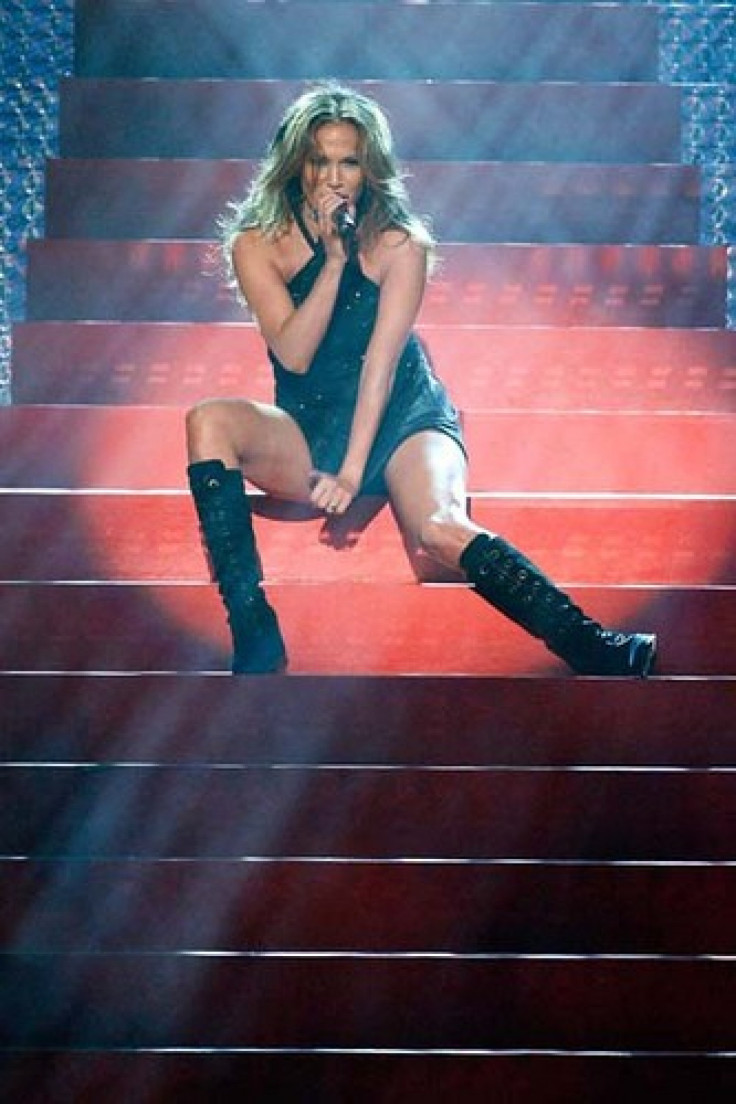 It was just announced that Jennifer Lopez will tour with hunky pop sensation Enrique Iglesias. Their concert are sure to provide some sultry and appealing performances! The Latin sensations are known for their show stopping numbers and catchy dance tracks. Since her first single If You Had My Love debuted, Jenny From the Block has performed steamy dance routines at awards shows and on tour. Yet some of her on-stage moments have been less than stellar. At the beginning of he career, live vocals were hard to come by. Lopez mostly danced in barely there attire and intricate hair extensions.
In 2005 she seemed to transition to non-lip-syncing performances. At the Grammy Awards that year she performed a duet with then husband Marc Anthony. The number was largely criticized, even leading to a Saturday Night Live spoof which mocked Lopez's limited singing abilities. Since then the quality of her voice has greatly improved. At 44, the singer rocks an amazing bod and wows on-stage. Yet even the classiest divas are bound to have some on-stage mishaps. Lopez has fallen, lost her hair, and broke down in tears during performances. Here are five of her craziest concert moments!
Hair Loss: During a performance at Mohegan Sun, Lopez lost some of her weave! It's not clear whether Lopez was dancing too much or if her extensions just weren't glued in right. Either way, part of her hair didn't make it to the end of the concert.
See Through And Skin Tight: During a recent performance of On the Floor Lopez showed the world that she is fabulous and 44. No only did she flawlessly execute some seriously intricate choreography, she also wore a body clinging jump suit that was see through!
Emotional Breakdown: Following Lopez's divorce from Marc Anthony (the two were married for 7 years), Lopez became extremely emotional during a concert and shed tears in between songs.
Obvious Lip-Syncing : During on of Lopez's first performances at the VH1 Fashion Awards, the Selena star didn't make a very good impression. Though she looked great and demonstrated her skills as a dancer, there was one problem. J-Lo didn't sing a single note.
A Rough Tumble: During a performance at the American Music Awards, Lopez had quite the fall. Though she quickly recovered, the video has been a web sensation.
© Copyright IBTimes 2023. All rights reserved.