Jennifer Lopez's Boyfriend Alex Rodriguez Gives Her Sweet Gifts With Handwritten Notes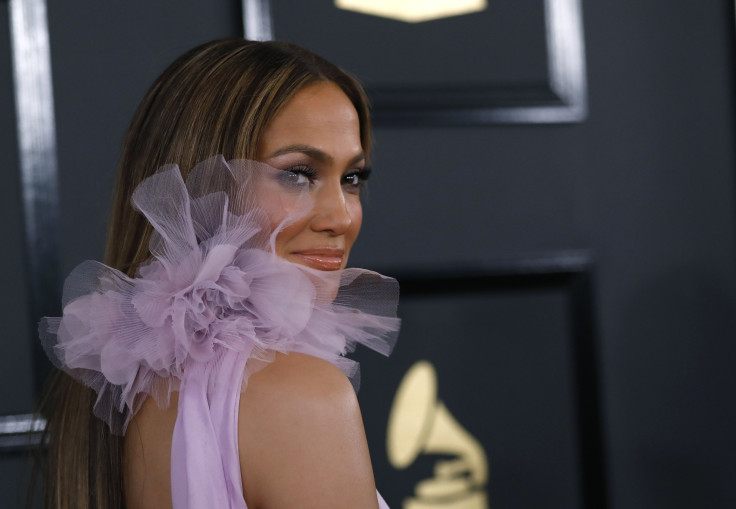 Jennifer Lopez and Alex Rodriguez's relationship is getting stronger and stronger.
Just recently, a source told People that Rodriguez has been treating Lopez really well since they started dating each other. "Jennifer is still on cloud nine. She has never seemed happier and loves sharing her life with Alex. He often gives her gifts with handwritten notes. It's a very romantic relationship," the source said.
Read: Jennifer Lopez films New York subway scene for "Shades of Blue" Season 2
Lopez and Rodriguez have been spotted attending numerous events together. Their children from their previous relationships have also bonded with each other on Easter Sunday. "She loves sharing her life with Alex. The kids all get along and it's just one, huge happy family," the source added.
The source also said that Rodriguez admires Lopez's professionalism and how hard she works. The actress is currently working on a Spanish album with her estranged husband, Marc Anthony. She also stars in NBC's "Shades of Blue" Season 2 and will act as judge in the upcoming dance reality TV competition, "World of Dance." "Alex admires and supports how hard she works. They share this amazing respect for each other," the source concluded.
At present, Lopez is still filming in New York for the final episode of "Shades of Blue" Season 2. Earlier this week, she was spotted acting out a sequence as her character, Harlee Santos, at a subway station. On Friday, Lopez was seen with her co-star, Ray Liotta, filming some of their scenes. The Daily Mail released a series of photos featuring the two. In one of the snaps, Harlee and Liotta's Wozniak appear to be having a talk in front of a vehicle. Another photo shows Harlee resting her head on Wozniak's shoulder.
Meanwhile, Lopez's "World of Dance" is also set to premiere this month. The dance reality TV competition aims to find the best dancer or group of dancers who will be receiving $1 million. Dancers from different parts of the world auditioned to be featured in the show, but only one will be declared as the grand winner.
Last week, Lopez encouraged her millions of fans on Instagram to submit a video of themselves dancing to her hit song, "On the Floor," for a chance to be featured in the music video. Lopez was accompanied by her fellow judges, Ne-Yo and Derek Hough, in the clip. They were also joined by "World of Dance" host Jenna Dewan Tatum.
During a recent guesting on "Today," Dewan Tatum, who started dancing at the age of five, said that she and her husband, Channing Tatum, typically bust out dance moves at home. "People always want us to be like, 'Yes! We dance all day!' But because our daughter, Everly, likes to dance, we have music on and spontaneous dance parties a lot," she said.
Everly, who will turn four in June, previously said that she didn't want to learn ballet. This made Dewan Tatum realize that she cannot be a dance mom. But the day came when Everly told her mom that she wants to try dancing, and the "Step Up" star couldn't be happier.
© Copyright IBTimes 2023. All rights reserved.