Jennifer Lopez's Fiancé Alex Rodriguez Photographed With Bruised Face Amid Cheating Allegations
Jennifer Lopez's fiancé Alex Rodriguez appeared to have a bruise on his face when the newly engaged couple arrived in Miami on Tuesday after a romantic getaway.
Rodriguez, 43, popped the big question to Lopez, 49, with an engagement ring estimated to have cost $4.5 million over the weekend while the two enjoyed some time together in the Bahamas. The former baseball star and "World of Dance" judge flew back home to Florida on Tuesday morning.
However, it seemed A-Rod may have encountered some sort of mishap as he was spotted sporting what appeared to be a bruise under his left eye, according to Daily Mail. Photos obtained by the outlet showed Rodriguez dressed casually for their flight in a gray sweater and sweatpants. Rodriguez had the hood of the sweater pulled over his head.
Lopez, meanwhile, was all glammed up, sporting her signature large hoop earrings and large sunglasses. She wore an oversized cardigan, skinny jeans and a black turtleneck for their trip home.
Rodriguez's rep has not commented on the former pro athlete's possible bruise when asked for comment.
This latest sighting comes just a few days after Jose Canseco made some outrageous claims about Rodriguez on Twitter. On Sunday, the former baseball pro claimed that A-Rod has been cheating on Lopez with his ex-wife, Jessica Canseco.
However, Jessica took to Twitter on Tuesday to slam Canseco's allegations. She clarified that she has never been intimate with Rodriguez and hasn't even seen him in years.
"Those false accusations Jose is making are not true," the Playboy cover girl posted on Twitter. "I have known Alex for many years and haven't even seen him for over 5. I certainly did not sleep with him. I am friendly with both him and Jennifer."
Jessica went on to throw shade at her ex-husband, who was previously arrested and charged with battery after beating her during an argument back in 1997. She told Canseco, who claims to have met with aliens, to "keep playing with his alien friends."
Meanwhile, Lopez seems to be totally unfazed by all the cheating allegations and rumors plaguing her and Rodriguez. On Wednesday, she was spotted heading to a gym while wearing her massive engagement ring, Entertainment Tonight reported.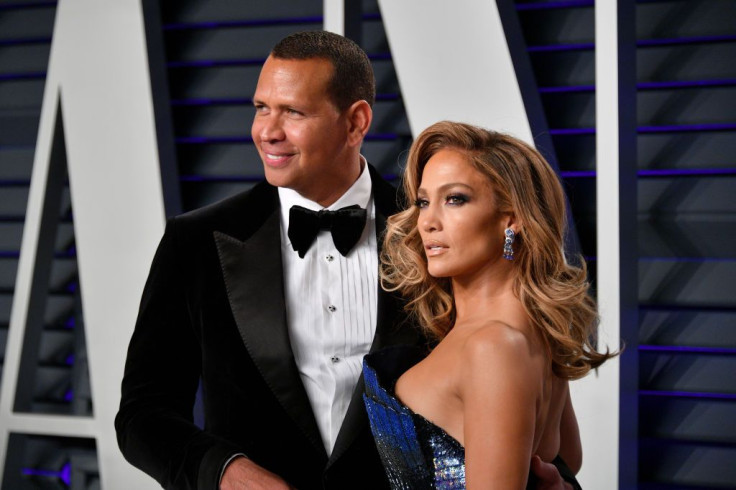 © Copyright IBTimes 2023. All rights reserved.