Jeremy Meeks Rumored Net Worth In 2017: How Much 'Hot Felon' Makes Amid Chloe Green Cheating Scandal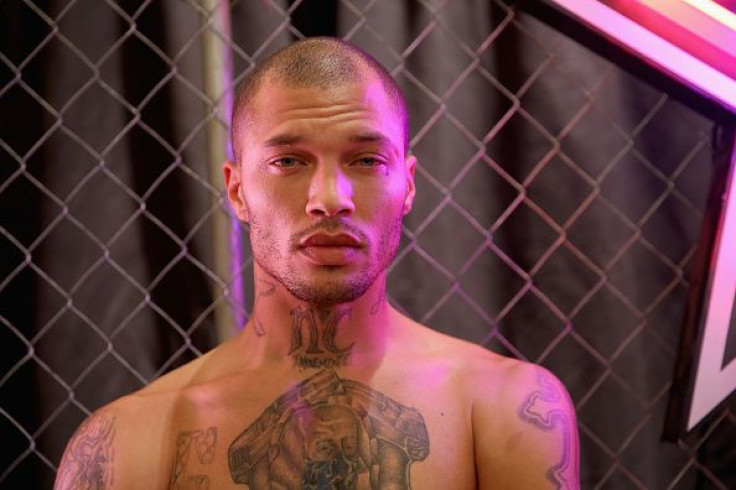 "Hot Felon" Jeremy Meeks was caught kissing Topshop heiress Chloe Green last week, which may ultimately lead to the end of his 8-year marriage to wife Melissa. After his mugshot went viral when the Stockton Police Department posted the photo to Facebook in 2014, he landed a modeling gig and walked at New York Fashion Week this year. His wife was reportedly "furious" over his fame in 2014 and now she's ready to call it quits. But how much money has Meeks' modeling gig earned him?
According to his profile on Models.com, Meeks walked in various shows for Philipp Pein this year. He also graced the cover of man About Town.
READ: 'Hot Mugshot Guy' Jeremy Meeks Returns To LA Amid Wife's Response To His Cheating With Billionaire's Daughter
The agency didn't disclose how much money Meeks earned for those gigs, but if he were to be hired by exclusive fashion designers like Armani or Versace, he could make $15,000 to $30,000 a month, which translates to $180,000 to $360,000 annually, TMZ wrote in 2014.
Meeks, who has 1.2 million Instagram followers, last posted a picture of himself modeling for Forbes. The photo was liked more than 80,000 times.
His wife, Melissa, said she was "humiliated" when he claimed he went on a work trip to Turkey. Instead, he was caught hooking up with Green earlier this month.
"He kept saying, 'I'm sorry, you didn't deserve this,' " she told U.K.'s Daily Mail Saturday. "We talked about divorce. I told him I didn't think the marriage could be saved. He agreed. The marriage is over."
A stranger tagged her in a picture of Meeks smooching Green, the daughter of Sir Philip Green — the British billionaire who owns Topshop, Topman and other British retailers.
"I went into shock. I felt nauseated. It was like a bomb had gone off and my whole world had been blown apart," she recalled. "I'd never heard of Chloe Green. I thought Jeremy was working."
She couldn't reach her husband for days. He claimed his phone wasn't working, but Meeks posted numerous photos of his Turkish vacation to Instagram. Melissa didn't speak with Meeks until he returned to the U.S. and he asked to spend time with his two kids, Jeremy Jr., 7, and Robert, 11.
READ: 'Prison Bae' Update: Jeremy Meeks Makes New York Fashion Week Debut
"We had it out on the doorstep," Melissa said. "I told him how devastated and angry I am. He kept apologizing – not for the affair, but for the way I learned about it. I feel humiliated, not just because my husband was caught with another woman but for the fact they were so brazen about it. He told me, 'I didn't mean it to happen like this.' Those pictures will haunt me forever."
Melissa said Green is partly to blame, too. "Of course I'm angry at her. What she did is unforgivable. And I'm angry at him too," she said. "What they did destroyed my entire world. Did either of them think about the children and how this will affect them? They're the innocent victims in this. And so am I."
By Monday, Meeks had not responded to his estranged wife's statement.
Follow me on Twitter @mariamzzarella
© Copyright IBTimes 2023. All rights reserved.