Jerry Lee Lewis Marries Ex-Wife Of Cousin And Former Brother-In-Law: Great Balls of What?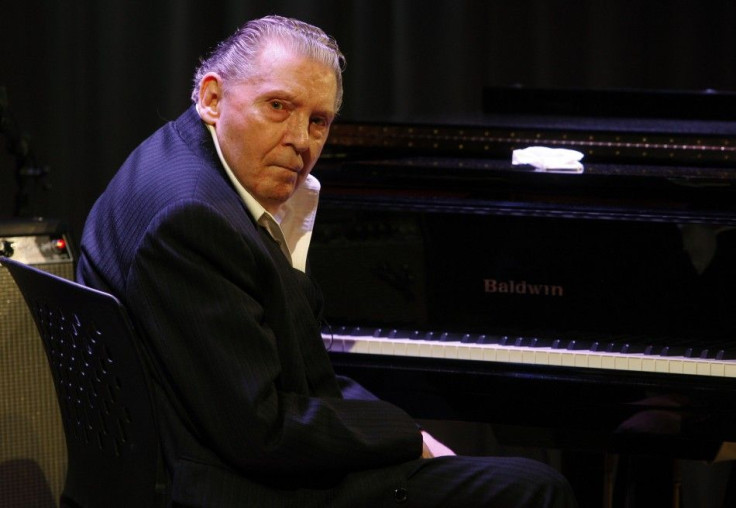 You read it correctly: Jerry Lee Lewis's seventh wife, Judith Brown, is the ex-wife of his former brother-in-law, Rusty Brown, who is also his second cousin (or maybe his third cousin, once removed - there is conflicting information). She is also reportedly caretaker to Lewis, who is 76.
Lewis' representative confirmed the news of the March 9 wedding to CNN.
Brown became Lewis' brother-in-law when the piano-pounding singer wed Brown's sister, Myra Gale Brown - who, yes, was also his cousin. (Again, the precise lineage is not entirely clear).
Myra was also 13 years old at the time of the marriage, which was a major scandal for Lewis in 1957. Lewis, who was 23 at the time (or 22 - depends where you're getting your information), claimed Myra was actually 15. In any event, they were married for 13 years.
Lewis' career never quite recovered from the controversy. At the time of the nuptials, he was on tour in England - which was abruptly cut short after the news made headlines.
It was Lewis' third marriage - he once claimed was 14 when he married his first wife (who was reportedly 17). His longest marriage since, to Karrie McCarver, lasted 20 years before the couple divorced in 2004.
Dennis Quaid starred in the 1989 Lewis biopic, Great Balls of Fire, which was partially adapted from Myra Brown's autobiographical account of her relationship with the singer. Lewis reportedly hated both the book and the movie.
© Copyright IBTimes 2023. All rights reserved.