'Jessica Jones' Cast Member Carrie Anne Moss Wants More Action For Her Character In Season 2 Or 'Iron Fist'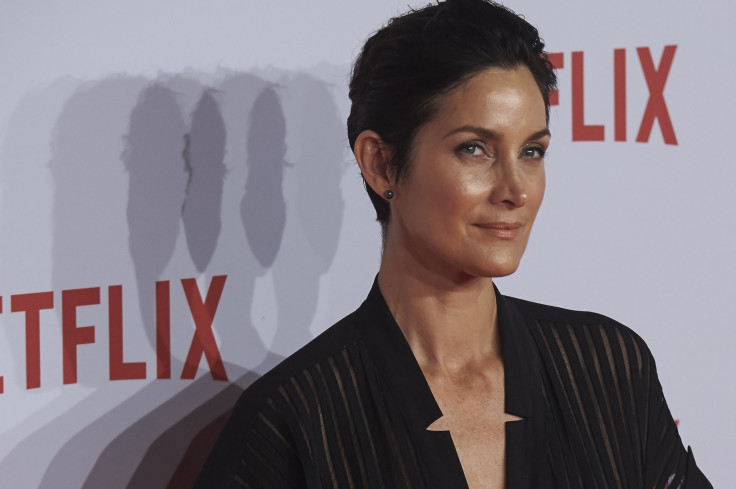 With the premiere of the first season of Netflix's "Jessica Jones" and Marvel Studios releasing details about "Daredevil" Season 2, one of the connected universe's stars is opening up about her expanded role and what's ahead. After captivating audiences as attorney Jeri Hogarth, Carrie Anne Moss will reprise her role again in the upcoming "Iron Fist" series.
It was previously reported by MoviePilot that the former "Matrix" star is attached to the fourth and final superhero that Netflix and Marvel will introduce before their "Defenders" miniseries, Danny Rand (a.k.a. Iron Fist). While the inclusion of the Jeri Hogarth character in "Iron Fist" isn't altogether surprising, given that she's a gender-bent version of an attorney that began as a character in the kung-fu superhero's comic book, many fans were surprised to learn that a "Jessica Jones" character would swap shows.
"The possibilities are just so massive. I think it's such an exciting time for me, right now, to be in this show and to be a part of the Marvel world. I'm just all in, you know," she told ComicBookResource. "I don't know anything, but I can see the possibility. At the same time, I don't have any expectation, either. But I think the possibility is exciting, and we'll just sort of see how it turns out."
While the actress couldn't share too many details about Marvel's ominously mysterious show, she did confess that seeing the entirety of "Jessica Jones" got her excited for the possibility of dusting off her stunt training from "The Matrix" trilogy and getting involved with more action in the future, possibly even in the yet unannounced "Jessica Jones" Season 2.
Although she hasn't had the opportunity to do much action in the Marvel Cinematic Universe so far, the 48-year-old actress confessed that she was still very excited to bring a "first" to this connected collection of movies and TV shows.
"I think more interesting to me is that I'm playing the first lesbian character in Marvel — although we have so much diversity in television so it's not really that big a deal, but it's always fun to play something that's the first of something," she told MTV News. "Whether that has value or not, I don't know. But I just love my role, I love the show, it's been so fun to do."
Unfortunately for fans, with "Jessica Jones" Season 2 not yet a reality and "Iron Fist" having not even cast its lead role, it may be quite a while before fans get to see Hogarth back in action in the Marvel Cinematic Universe.
© Copyright IBTimes 2022. All rights reserved.
FOLLOW MORE IBT NEWS ON THE BELOW CHANNELS