Jessica Shannon Blasted For Promoting Weight Loss Drink She Allegedly Spat Out: 'Rubbish'
KEY POINTS
Jessica Shannon uploaded another clip promoting a controversial weight loss drink on Instagram
Social media users criticized her and claimed that she allegedly spat out the drink in the clip
Fans defended the reality star from her critics and urged everyone to stop body-shaming her
"Here Comes Honey Boo Boo" alum Jessica "Chubbs" Shannon drew the ire of netizens when she once again promoted a controversial weight loss drink.
On Wednesday, the 25-year-old TLC star posted another promotional video for Boombod's weight loss drink on her Instagram, claiming that she's reaping the benefits of the concoction since starting her weight loss regimen with the product last month.
In the clip, Shannon playfully showcased a box of the Boombod Weight Loss Shot Drink in lemon and lime flavor. She opened the box and showed off the different packets before preparing a drink and taking a sip from the cup.
"#boombod was just what I needed. Feeling on top of things as I finish up this round, and these have my energy back up! Looking for a program to get the routine on track or mix things up? This is it," she wrote in the caption.
Unfortunately for Mama June's daughter, her social media post did not receive the response she was hoping for. Many of her followers criticized her move and even called her out for allegedly spitting out the drink in the clip.
"Rubbish," one wrote.
"Looks good, but why did you spit it back in the cup?" another user commented while pointing out the moment in the video when Jessica appeared to expel the drink back into the cup after taking a sip.
"It's not working. You gained all your weight back," a third user commented.
Fans of the reality star, however, voiced their support for her and defended her from body shamers.
"Fabulous Jessica," a fan stated.
"Leave her body alone. Stop body shaming folks. It's wrong. Especially when suicide is at an all-time high among the youth," another wrote.
It was not the first time the older sister of Alana "Honey Boo Boo" Thompson got slammed on social media for promoting the weight loss drink. In January, Shannon announced on Instagram that she was doing the seven-day weight loss challenge with the product.
"Being back on my @BoombodBOGO shots has me feeling extra motivated. Avoiding the late night snacking and I got my favorite Lemon & Lime flavor," she captioned a video she shot from her bathroom at the time.
Shannon's post quickly received several negative comments pointing out that she's trying to mislead the public by crediting the product for her weight loss when she underwent several surgeries to get rid of the extra pounds.
"Please do not mislead people if you lost weight. It's just because of bariatric surgery," one commented on her post.
"You're scamming the people who [believe] in you. Please stop doing that," another added.
In April 2020, the "Mama June: From Not to Hot" star made the headlines for splurging on weight loss surgery and enhancement procedures. The Blast reported that she had liposuction in addition to other surgeries.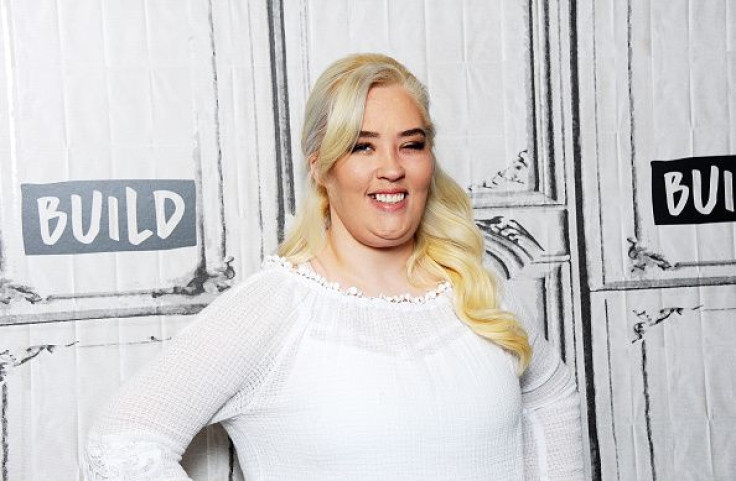 © Copyright IBTimes 2023. All rights reserved.